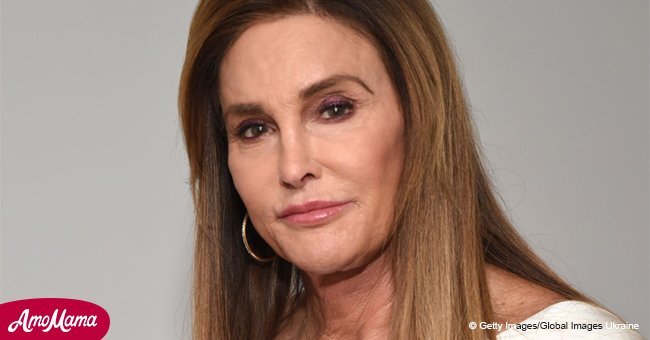 Caitlyn Jenner dons a blue suit with a sassy low-cut shirt to attend her first bridal shower
The bridal shower wasn't the only occasion she was dressed for.
According to an article published by Pop Culture, reality TV star Caitlyn Jenner attended her first bridal shower on the occasion of International Trans Day of Visibility and shared her thoughts on social media.
Jenner posted a short video of herself making a short speech to her fans and followers. She was seen wearing a bright blue pantsuit and a white undershirt. The shirt had a deep-cut neckline that accentuated her cleavage.
The 68-year-old celebrity wore her golden tresses in open, wavy locks. She kept her accessories minimal, wearing studded earrings and a delicate gold necklace.
With light makeup on, she added a dash of contrasting color to her look with bright red nail color.
She stood confidently as she delivered a 'Happy Trans Day of Visibility' message to her followers. The video appeared to be taken inside a house, with a pet dog wagging its tail in the background.
In the video, she revealed her plans for the significant day. Jenner shared that she was going to go out and make herself visible to the public.
Jenner also urged people to step outside and spend the day well. She shared a second post later on the same day, with a picture of herself with Kaitlynn Carter.
Carter is the fiancé of Jenner's son Brody, and the family hosted a bridal shower for her. In the post, Jenner wrote that had a lot of fun being a part of the gathering.
Given that it was the first bridal shower Caitlyn had ever attended, she seemed to have enjoyed the ceremony. She also added that, in her view, bridal showers were much better than bachelor parties.
Both of Jenner's posts received a lot of attention and support. She was also praised by netizens for doing her part in spreading the awareness about the transgender community and their challenges.
Seeing Jenner looking her normal self, was also a sign that the treatment for the skin cancer that she was diagnosed with was bearing good results.
Jenner had to have a part of her nose cut off as part of the treatment. However, in her recent posts, it seemed that her nose had been healing well.
Please fill in your e-mail so we can share with you our top stories!