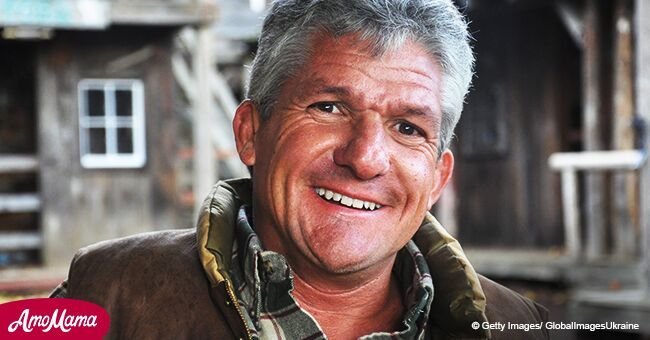 Matt Roloff is reportedly engaged to his girlfriend one year after his painful divorce
AmoMama is letting you know that Little People, Big World is back and it looks like an exciting season already! With Matt reportedly getting closer to remarriage, fans will be looking to see how everyone handles the new status as reported by Hollywood Life.
A new season of Little People, Big World is about to start and already fans are feeling the potential tension and excitement from a teaser that was released. The former couple, Matt and Amy Roloff is still running Roloff Farm together even though they are divorced, and cracks were already beginning to show last season before they wrapped, and no one, including Amy, knows how long they can keep working together.
Last season, Tori and Zach were just learning to be parents to their newborn baby Jackson while Audrey was pregnant with Ember Jean. Amy and Matt were on each other's neck all the time while their separate love lives seemed to be doing just fine.
In the newly released teaser, Matt hints at some big news which most fans seem to think would be marriage or engagement between him and Caryn Chandler. When he made the teaser on social media, fans were both congratulatory and hating. Warm messages such as; "So happy for you that you are finally with a lady that treats you with kindness and respect" were all over Matt's wall, but some sour grape poured water on it: "Matt is getting married. He can't stand to be single."
Well, no one is certain whether that is the position, and so we will have to wait for Matt to break his news most likely when the season starts. In the meantime, there is no news from camp Amy. How is she and Chris Marek doing, we wonder. Last season, fans of the show thought that the relationship is toxic and that Marek is only with Amy for fame and money. They also think that he would break her heart, but she doesn't seem fazed by that. The couple even ended the season with a trip together to visit Marek's family.
Well, this season of Little People, Big World is going to be a fun one to watch as all the drama unfolds. Will you be watching? Tell us in comments.
Please fill in your e-mail so we can share with you our top stories!