Jennifer Aniston sports new hairstyle as she leaves Beverly Hills salon with no make up on
The newly single A-list star takes comfort in some self-pampering while trying to move on from her second failed marriage. 
She has always been known for her incredible hair and on Thursday, Jennifer Aniston checked into a Beverly Hills salon for some hair pampering, in the midst of her painful split from her husband Justin Theroux.
Spotted leaving an upscale salon, the 49-year-old was noticeably sporting fresh highlights as she stepped out make-up free wearing a pair of eyeglasses in photos shared by the Daily Mail. 
She was headed to her SUV with her bodyguard when cameras started clicking revealing her casual get-up. She wore a pair of khaki cargo pants matched with a black t-shirt and covered up with a black jacket. She also donned a pair of brown suede ankle boots that matched her brown belt with a gold buckle. 
Still fresh from her recent separation from her husband, the actress has been keeping herself occupied with work lately.  
First off, she's set to produce and star in a Netflix drama with Reese Witherspoon. The show centers on the life behind-the-scenes of a New York morning show. Moreover, she's re-teaming up with Adam Sandler in the Netflix comedy 'Murder Mystery.'  The co-stars who worked together in 2011's 'Just Go With It' will play a couple on their honeymoon who witness a deadly crime.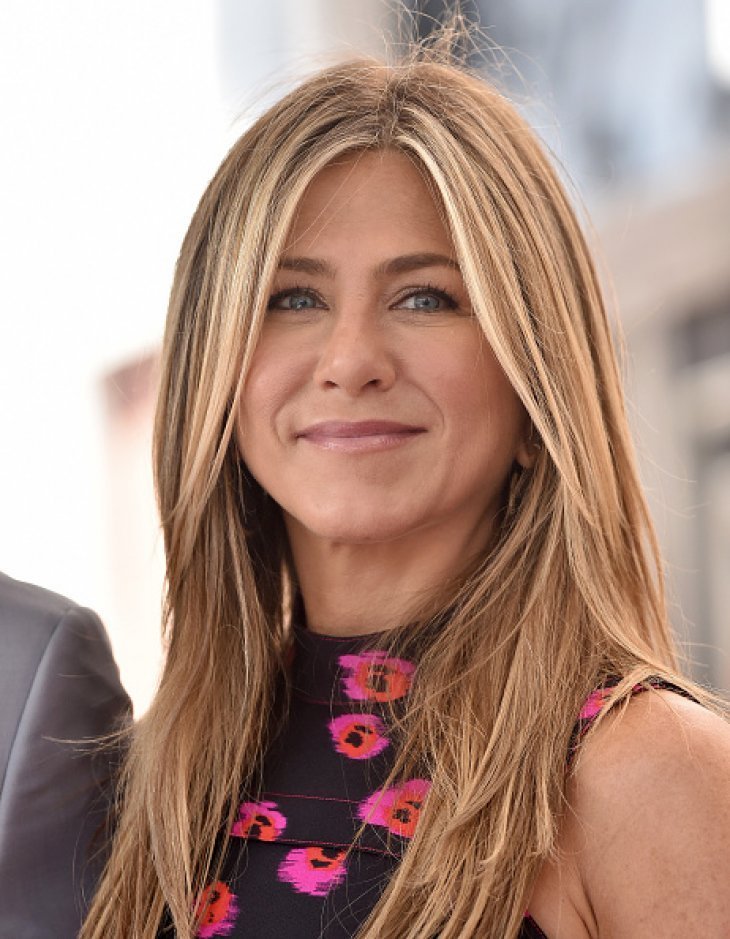 Aside from work, Jennifer has also been finding comfort in the company of her friends lately.  She recently went on a vacation in Tahiti with her 'Friends' co-star and BFF Courtney Cox, along with Jimmy Kimmel and his wife Molly McNearney. 
She's also been spending time with her other close pals Jason Bateman and his wife Amanda Aanka as well as Tobey Maguire's ex-wife Jennifer Meyer. 
According to a source for People, she's been socializing a lot lately and loving it, making a whole new life for herself post-break up.