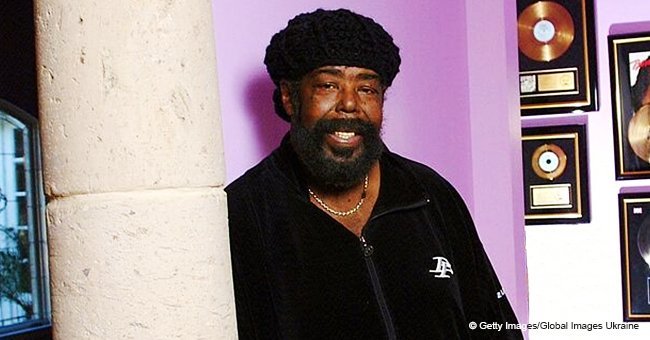 Barry White's daughters have happy mixed-race marriages. They shows off their kids in cute pics
- Barry Eugene Carter who is better known as Barry White is a well-respected 3-time 'Grammy Award-winner' singer and composer.
- He is best known for his 'distinctive bass-baritone voice' as well as for his romantic image, and who received his greatest success in 1970 as AmoMama rout out details from his online bio.
- Aside from his prominence in the music industry, he's also blessed with children, and apparently, her daughters are happy with their mixed-race marriages, and one of his daughters is Shaherah White.
'I Love Old School Music' shares the story of Barry White's daughter happily married with their mixed-race matrimonial bliss relationships.
According to the 'Old Schoolers,' apart from the wonderful music he left behind, the late 'maestro' also left a beautiful and loving family.
On 'Independence Day' in 1974, the late music icon tied the knot with one of his background singers, Glodean White, who happened to be part of the group 'Love Unlimited.'
Sadly, the day that he tied the knot and entered the blissful matrimonial blessing is also the day that he said the last goodbye to his fans and family.
Barry White passed away on July 4, 2003, on 'Independence Day' at 58 years old, and according to his online bio, he passed away due to kidney failure.
Nevertheless, his marriage to Glodean White was blessed with two daughters who they named as Shaherah and Bridgette White.
Shaherah White who goes by the Instagram username 'Shaherah_love' shared the snap above with her late dad when she was just a little girl.
The 'Practice What You Preach' crooner's daughters are already wives and mothers fully blessed with happy mixed-race marriages.
Shaherah who is reportedly 40 years old shared the picture above with her daughter which she penned down an inspiring caption below, and we quote.
'The Love train has began at Dunkin Donuts this morning! He paid for us, we paid for them, they paid for her!!! Keep it going wherever you are PAY IT FORWARD TODAY!! "Practice random acts of kindness, & senseless acts of beauty", not all heroes wear capes!! #smilesformiles #payitforward #randomactsofkindness #heroes #loveisthereason #dunkindonuts #kindness #is #free #godbless #love #motherdaughter #adventures'
In 2016 of July, she shared this sweet snap of her with her beloved husband delightfully holding hands together.
She wrote down a short but absolutely beautiful story of her and him.
Several years ago I asked him..."Why do you want to marry me?"He replied "Because I love you, and we are far greater together than we could ever be apart." He was right... His love allows me to be the woman I was created to be, and encourages me through it all like no one before... He's always telling me "You give my love an address." I pour all of my heart out over his, as a covering of protection, as his helpmate and lover and friend. He is my King, treating me as a Queen. Together we are one in partnership, adventure, & Love. Together we are True Love Advocates!! This is what happens when Love Is The Reason... #greatertogether #anniversary #love #loveisthereason #truelove #advocates #helpmate #united #blessed #sacred #lovers
Bridgette White who is reportedly 10 years older than Shaherah is also happy and fully blessed with her beautiful mixed-race marriage sharing 3 children together.
You can check out the snaps of Bridgette with her husband and children in the link below.
Aren't Barry White's lovely daughters happy and blessed?
Please fill in your e-mail so we can share with you our top stories!