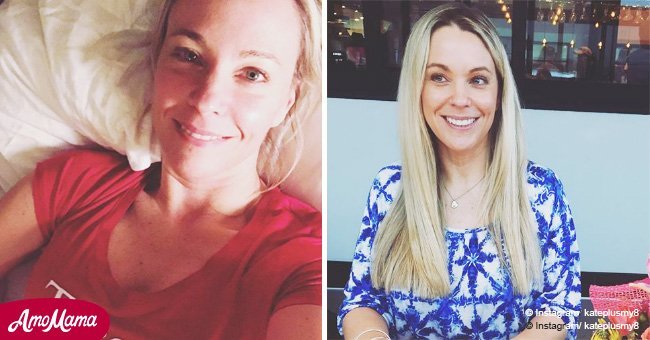 Kate Gosselin returns to 'TLC' with a new reality show
Being the mother of 8 is not easy; but being a single mother of 8 is the true challenge, especially when you start to date again.
Kate Gosselin is an expert at multi-tasking and juggling responsibilities and being the modern version of Super-mom. After all, Gosselin is the mother of 8 children, one set of twin girls, and a set of sextuplets - 3 boys and three girls.
But now, PopCulture revealed on the 9th of April 2018, Gosselin has decided it is time to start having a life as a woman as well as a mother.
The twins are 17 and have started talking about dating, and will be leaving for college soon; and the sextuplets will be 14 in May.
Soon Gosselin may be facing an empty nest as all her fledglings grow and fly off to live their own lives. This has inspired her to participate in a new TLC series: Kate Plus Date.
"I do want someone with a set career, who is confident. A grown-up with their own life, their own agenda, who knows who they are."
Kate Gosselin, PopCulture, 9th of April 2018
Gosselin will be sharing her experience as a single mother who goes back to the dating game and hopes it will inspire other women to do the same.
She has revealed that she is feeling a mix of anxiety and excitement as she decides to open up a space in her life for a new man, a new romance.
She will have more time on her hands, since the twins Mady and Cara will be going off to college. The twins manifested some concern over her future, mainly that she would be lonely.
As they pointed out, in 5 years time, Gosselin may be sitting in an empty, rather than a crowded house. They fear that their pretty mother's total dedication to her 8 children may leave her lonely and devastated.
They want her to have a life of her own, be happy, find love again. Gosselin will be accepting the challenge of finding a soul-mate, but has set one deal-breaking stipulation: Mr. Right must love dogs.
And children, of course.
Please fill in your e-mail so we can share with you our top stories!