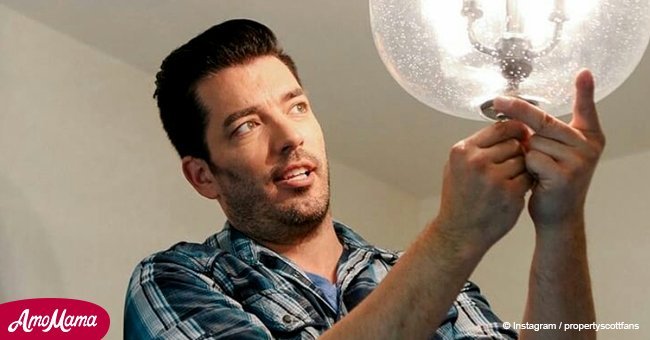 Days after splitting from girlfriend, Jonathan Scott's troubled relationship history emerged
When the romantic relationships of influential celebrities end, people do their best to learn as many details as possible.
That's exactly what happened with Jonathan Scott, one of the principal stars of Property Brothers. On April 7, 2018, he announced that he and his girlfriend, Jacinta Kuznetsov, who had been dating for approximately two years, broke up.
According to Inquisitr, when fans searched for more information about it, they learned his history of troubled relationships. Everything started before being famous, when he wed Kelsy Ully.
They got married in Canada in 2007 and relocated to Las Vegas. Two years later, they realized it was not the best decision and took different paths. He confessed, though, that he has no hard feelings on Ully.
Scott added that they were very young and that there was 'a rush going into it.' He pointed out he learned a great lesson, which is that there might be two good people who are not good for each other.
It is not the only bad experience in Scott's life. His ex-girlfriend, Kristin Ratatori, was under the spotlight for a while as she admitted Scott was not as 'perfect' as people think.
Ratatori confessed that Scott was lying when he said his split from Ully was amicable as she was 'blindsided' by the divorce filing and that the entire process lasted more than four years in a non-amicable way.
She added that their relationship didn't work either because he often made her feel like 'arm-candy' and because he was too selfish for her. Worse, she pointed out she supported him economically as the divorce was draining all his money.
Even if all those things weren't bad enough, Scott told Ratatori that he never saw their relationship as 'exclusive' and that he was seeing other women, which led her to end their romance.
So far, the details of the split between Scott and Kuznetsov have not been revealed. The truth is that she is still working on Property Brothers, which might suggest things are still amicable between them.
Please fill in your e-mail so we can share with you our top stories!