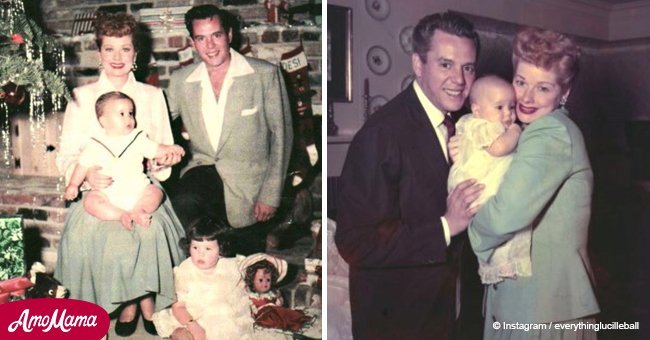 Many think Lucille and Desi had a perfect marriage. But behind it was a tragic love story
As one of the most famous celebrity pairs on-screen, their real-life love story was a lot different from what everyone had expected.
American Web Media wrote about the surprisingly unstable relationship between Lucille Ball and Desi Arnaz, whose perfect romantic story came to a tragic end with a divorce in 1960.
CBS-show I Love Lucy became an instant hit among the audience immediately after its debut in 1952. Most of the characters from the show were adored and loved, but the two who left their biggest mark were the main stars, Lucille Ball and Desi Arnaz.
The duo might have stayed together 19 years, but their relationship was tumultuous from the very start. Television-viewers had considered it a perfect marriage between two comedy-stars, who would happily spend their lives together.
The couple met for the first time in June 1940 on the sets of RKO Studios in Hollywood. It took a while before their romance flared up and eventually led to marriage sometime around the following November.
The actual marriage of television's most beloved couple turned out to make a lot of headlines. Fans expected it to be a perfect marriage.
Unfortunately, within the first few months of the marriage itself, things started falling apart, the online source suggested.
Friends and professional associates of the couple reported that the couple had a rocky marriage which eventually turned into a big failure. Ball's director once even reported that the marriage had failure written all over it.
The major reason for this seemed to be Desi`s constant drinking and illicit affairs with multiple women and Lucy`s obsessive and strong-headed opinions as well as dictatorial demeanor on the set.
However, the marriage continued to go on for over 19 years and the couple even had two children. Their separation had caused a havoc among the PR-team of the show, who was fighting hard to keep it a secret.
When the news finally broke amid public, it made even more noise than their actual marriage had.
Please fill in your e-mail so we can share with you our top stories!