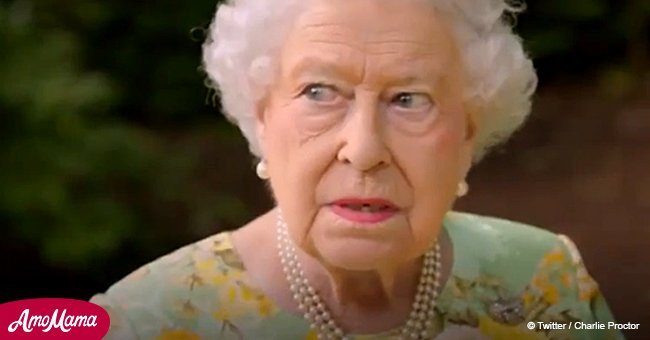 Queen Elizabeth makes a rare joke when helicopter interrupts her speech
The royal was caught making a rare joke while filming the new documentary.
Queen Elizabeth and Sir David Attenborough where filming a part of The Queen's Green Planet when they were suddenly interrupted by a helicopter flying overhead.
As reported by People, as the helicopter passed over them, the Queen quipped: "Sounds like President Trump. Or President Obama."
The documentary in question highlights the Queen's ambitious environmental project to safeguard forests across the globe in all 53 Commonwealth countries.
At the very heart of this documentary is the conversation between the Queen and Attenborough, where they speak of her love of trees and all her hopes for the future.
She spoke of how she had planted trees in her back garden, one for each of her four children, Charles, Anne, Andrew, and Edward. There are a total of 1,400 trees on the palace grounds.
Attenborough is of course famous for his touring of the world, during which he always filmed groundbreaking programs about nature and everything that threatens it.
The pair joked about an out-of-sorts looking sapling, which the Queen mused someone must have sat on at a garden party.
The head of the British Monarchy and Commonwealth also spoke about her family Christmas tree traditions, particularly the difficulty when it comes to the ornaments.
"This is always the problem . . . The children love knocking those off," she said. "Well, my great-grandchildren do. And the great thing is to make them decorate it . . . And they're a bit more careful," she explained.
Please fill in your e-mail so we can share with you our top stories!