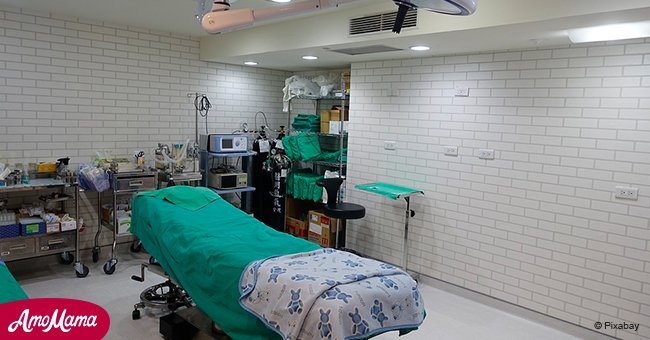 Woman is embalmed alive after being given formaldehyde instead of saline during routine surgery
A woman in Russian underwent a surgery to remove ovarian cysts.
Fox 25 Boston reported that the woman lost her life during a routine surgery because of a horrific blunder by the hospital staff.
It should have been a routine surgery to remove ovarian cysts. But the staff gave her a solution containing formaldehyde instead of saline.
The incident occurred in the city of Ulyanovsk where 28-year-old Ekaterina Fedyaeva went in for a laparoscopic operation.
During the treatment, medical staff gave the patient formalin, containing formaldehyde, which is used to preserve dead bodies.
The staff did realize their mistake within about two minutes. Unfortunately, it was already too late as the formalin entered her system and began affecting her organs.
Shortly after the operation, Fedyaeva's organs began to fail and she did not recover. A government official for the region called it a 'terrible tragedy.'
It is still unclear how the mix-up occurred though it was reported that the medical staff did not read the label on the medication before administering it.
A criminal investigation is underway and several members of the medical staff at the hospital have been fired. Local media outlets reported that a nurse 'washed the surgical site' with formalin instead of saline. The patient's mother said that her daughter lived with the solution for 14 hours after the surgery and complained that she was dying as her organs failed. She has called the hospital error a 'murder.'
Caleb Wilde, a sixth-generation funeral director in Pennsylvania, said that formalin in 40 percent formaldehyde and is stronger than anything embalmers use.
He said that if the patient had a bag or the entire IV bag (as is being reported by some media outlets), it is difficult to have survived for 14 hours.
Wilde noted that the hospital could have had formalin on hand to sanitize their surgical instruments.
Please fill in your e-mail so we can share with you our top stories!