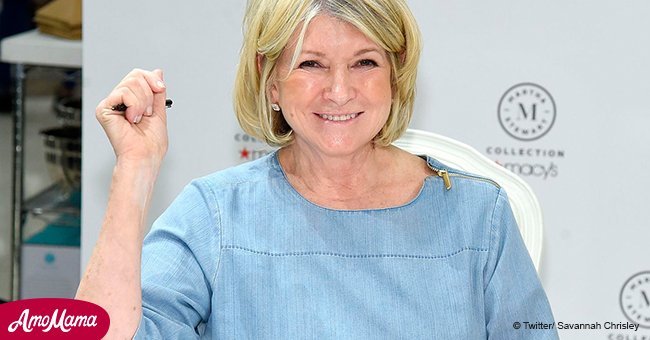 Food Network show 'Chopped' announced new judge
A few people are as popular and influential in the entertainment industry as Martha Stewart.
Stewart, 76, is a businesswoman, writer, and TV personality best known for hosting Martha Stewart Living, from 1993 to 2005, and Martha, from 2005 to 2012. On April 11, 2018, her new professional project was announced by Food Network.
As reported by Daily Mail, she will be joining Chopped as a judge in the returning competition to share her food expertise, credentials, and 'discerning critique' to the show.
It has not been revealed if she will be replacing any of the judges or if she will just be an extra addition. So far, the judges are Alex Guarnaschelli, Amanda Freitag, Geoffrey Zakarian, Aarón Sanchez, Maneet Chauhan, and Marc Murphy.
While watching Stewart in Chopped is surprising, it is not the first time she appeared on Food Network. She and Snoop Dogg were present on the TV series' spinoff Chopped Junior.
Stewart, who traditionally holds a lunch on Easter Sunday at her home, did the same this year. The meeting took place at her Bedford, New York place and it was filled with celebrities.
One of them was Blake Lively, who attended the lunch with her daughter James. Ryan Reynolds, her husband, and Ines, the couple's youngest child, didn't make it to Stewart's celebration.
Not many people know that in 2004, Stewart was found guilty of felony charges of conspiracy, obstruction of an agency proceeding, and making false statements to a federal investigator. She was sentenced to five months in a federal correctional facility.
After finishing her sentence, she was placed in a two-year-long supervised released and she had to wear an electronic device to monitor her. She managed to get her life back on track and, nowadays, she is a very influential celebrity.
Please fill in your e-mail so we can share with you our top stories!