Woman shares the story of how a simple hair wash turned out with her ending up in the ER
Accidents can happen at any time, and while a lot of pain may be involved at times, some incidents are just downright hilarious, as this woman's story shows.
A
Reddit
user known as The Flying Pig Squadron wrote on the site that all she wanted to do was wash her hair. Unfortunately, she ended up in the emergency room! 
The account was also shared on Bored Panda, much to the delight of the site's readers. We all suffer daily failures, but this ill-fated woman took misfortune to a new level. 
The netizen, let's call her Squadron, explained that she had 'long and curly hair that reaches midway' down her back. 
When her hair is wet, the curls straighten and reach all the way to her midriff. On this fateful day, she had already washed her long tresses and just had to rinse the shampoo out. 
She then felt something crawl down her back, and the only conclusion she could reach was that it had to be a spider. Naturally, she 'bolted.'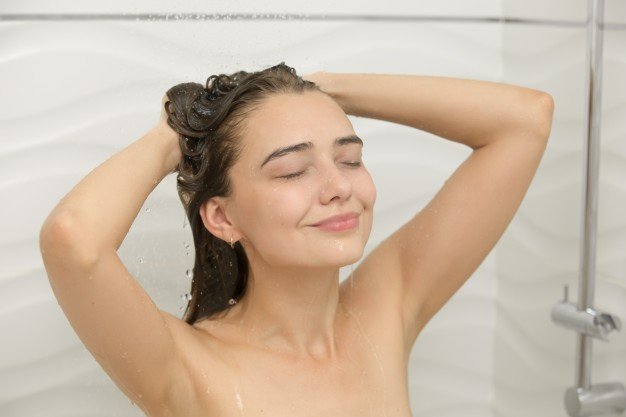 Squadron described her scream as something a 'howler monkey would be proud of,' and said she looked like a 'demented mermaid' as she tried to get out of the shower. 
In her mad dash to get away from the spider, she 'promptly acquired a new skill,' and that was to do the splits. Unfortunately, her bathroom wasn't big enough. 
According to Squadron, her bathroom is too small for even a toddler to perform acrobatics, and she ended up wedged between the toilet and the shower tray.
Her injuries included a sprained ankle, a fractured ankle, and two broken toes. She also had a few 'bruises in some interesting places.' 
Several days later, Squadron informed her followers that she was back in the emergency room. Due to the sprained and fractured ankles, she had to use a wheelchair. 
Her 19-year-old brother challenged her to do a wheelie. She accepted the challenge, but promptly tipped over backward and hit her head against the fireplace.
The doctors confirmed that Squadron didn't have a concussion or a fractured skull, and was given a stern warning to be more careful with the wheelchair.