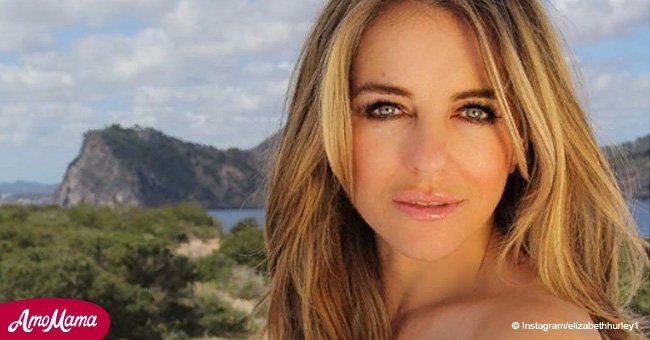 Elizabeth Hurley, 52, slammed for wearing a bikini, age-shamed and accused of oversharing

Despite the explanation provided by her, critics on social media did not hold back.
As reported in an article published by Inquisitr, British actress Elizabeth Hurley was criticized by few social media users for posting frequent images of herself in a bikini with post-processed alterations made in the photos.
Despite being impeccably fit for her age, some critics were annoyed at Hurley's constant sharing of images on social media and called her choice of clothes to be inappropriate for her age.
Part of the criticism was directed towards the airbrushing of the images uploaded from the Royals actress' bikini photoshoot that was meant to promote her own bikini line.
Hurley had explained in the Today show that she posted images of herself in a bikini since she owns a bikini line herself.
"I have a bikini line, which I sell. It's not just me showing off for Instagram. I am showing people my swimwear."
Elizabeth Hurley, Today, March 6, 2018
Hurley had shared one photo of herself in a skimpy bikini during her vacation on the exclusive private island of Tagomago. She was then seen sharing a photo of her signature red bikini during her trip to the Mediterranean.
While many fans appreciated Hurley's beauty, some internet users did not approve of her posting photos of herself in skimpy outfits.
One social media user among others named Mike Ford commented that the pictures are obviously fake and have been enhanced using post image processing tools.
However, the majority of comments consisted of awe, adoration and praise for the 51-year-old actress. One social media follower, Charles, complimented the actress for looking gorgeous and advised her to ignore mean comments.
Another fan, Craig Mower, was shocked to witness the actress' beauty and commented that Hurley looked out of this world.
Hurley had confessed to airbrushing her vacation photos back in 2008. She added that she felt no shame to slightly alter the professionally shot images, according to Mirror.
Please fill in your e-mail so we can share with you our top stories!