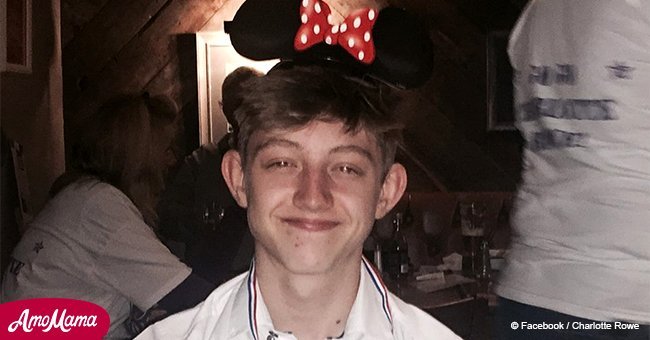 Teen was found hanged. Just 10 months after the tragedy, his brother does the same
Two brothers took their own life just ten months apart. The family now wants to share the important lesson they learned.
15-year-old Tom Rowe was found hanged in his own bedroom only ten months after his older brother, Matthew, 20, took his own life.
According to Mirror, the Rowe family, based in Newport, Wales, suffered even greater heartbreak when the younger son took his own life.
On a normal evening, after quarreling over the use of his mother's mobile phone, Tom went to his room and took his own life.
The parents of the boys, Stephen and Louise, later stated that they hadn't realized that Tom was struggling to cope with the death of his older brother.
Matthew was a medical student at the University of Manchester, who had told his friends prior to the suicide that he was struggling with the five-year course.
Their father, Stephen, further revealed that Tom's reaction to his brother's death was what any normal teenager would give. He also took one counseling session, but he never talked openly about the feelings going inside him.
To cope with the tragedy, Tom had engulfed himself in gaming, which later turned to be compulsive as well as all-consuming, Stephen added.
The outgoing teenager, who was also a footballer, also turned to social media to the point that the family noticed that he had become 'almost addictive.'
Despite all this, Stephen explained that there were no clear indications that Tom was either struggling to cope with or mourning his brother's death.
Tom did show occasional outbursts of 'rage and damage' to bedroom furniture, but the family thought that it was only his teenage angst.
Following the tragedy in their lives, the family is now trying to raise awareness about mental health issues in young men.
The 19-year-old sister of Tom and Matthew, Charlotte, is also fundraising for the Jacob Abraham foundation, which works for preventing suicide through direct intervention with vulnerable people.
Please fill in your e-mail so we can share with you our top stories!