Sam Elliott makes a rare appearance at the ACM Awards looking even more handsome than usual
The star actor was seen at the 53rd Academy of Country Music Awards recently and people couldn't believe how good he looked. Sam Elliott was presenting an award at the event.
Country Living reported that he appeared with a much younger Ashton Kutcher but managed to steal the show. The ACM Awards took place on April 15, 2018, in Las Vegas.
Fans couldn't believe what they were seeing as Sam Elliott was called up at the ACM Awards. At the age of 73, Elliott just keeps looking better and better.
He was on stage presenting with The Ranch co-star Ashton Kutcher. The actor and people's favorite cowboy managed to outshine 40-year-old Kutcher.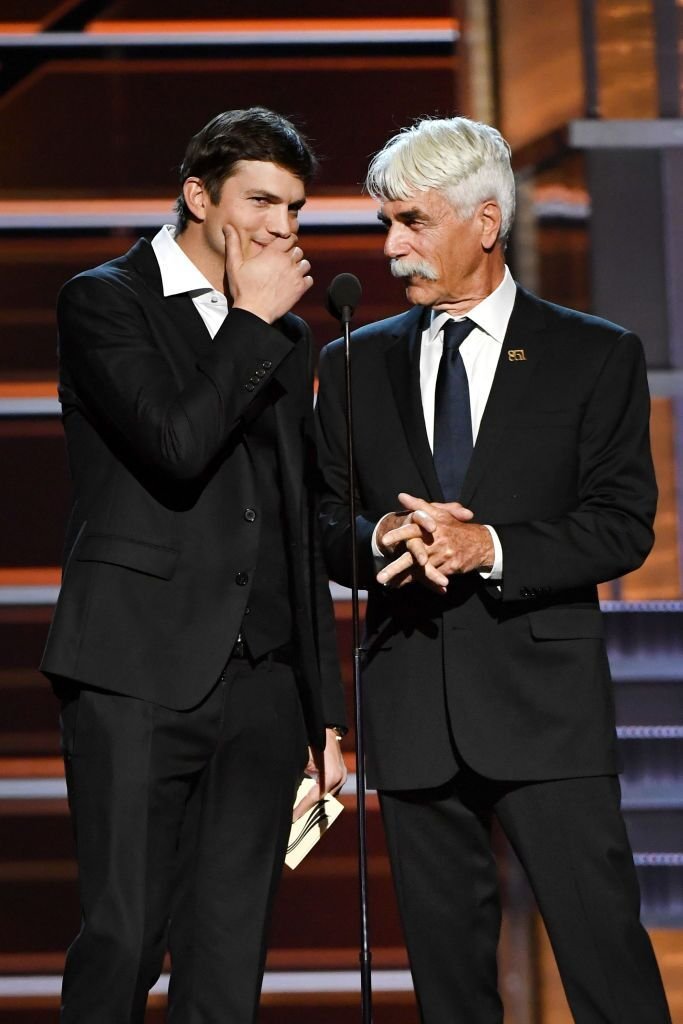 Elliott didn't seem to be aging as he still had the same mustache, those captivating eyes and the smirk he's known for. It appears as though aging has agreed with the deep-voiced actor.
"Any time my friend Sam Elliott speaks, it's a vocal event."
Ashton Kutcher, Country Living, April 16, 2018
He and Kutcher announced ACM's Vocal Event of the Year. The award went to Keith Urban and Carrie Underwood for The Fighter.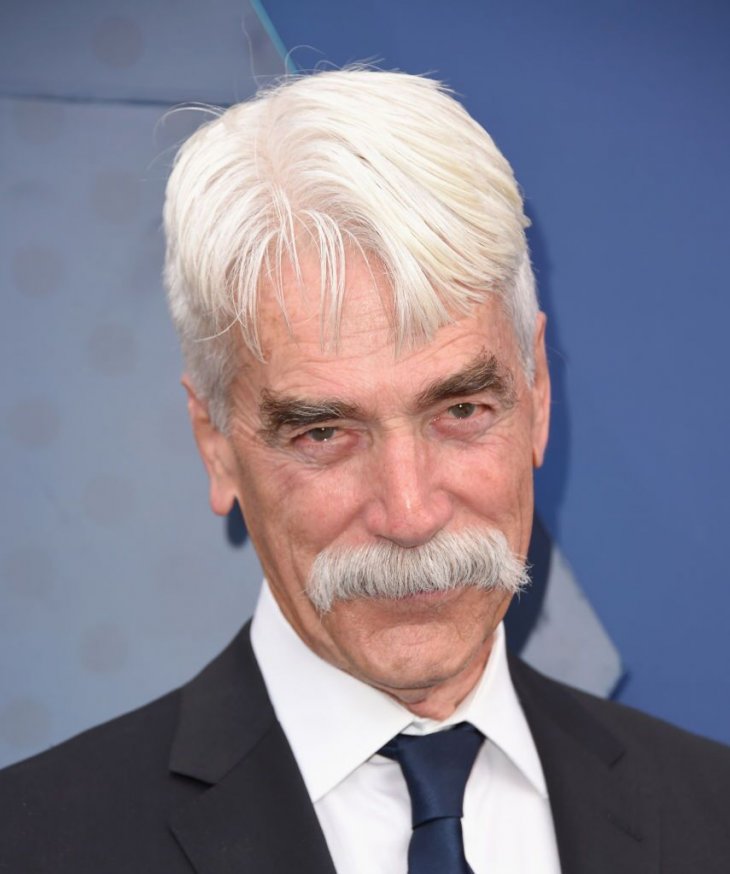 Other presenters at this year's ACM Awards included Drew Brees, Nancy O'Dell, Rebecca Romijn, and Lindsey Vonn. Cam, Dustin Lynch, Kiefer Sutherland, David Boreanaz, AJ Buckley, Max Thieriot, and Eve also took to the stage.
Sam Elliott is the MAN 💜💜💜

— Theresa Selby (@theresaselby) April 16, 2018
Samuel Pack Elliott was born on August 9, 1944. He is an American actor who is known for his lanky physique, thick mustache, deep and resonant voice, and Western drawl.
These characteristics have led to frequent roles as cowboys and ranchers. His other acting credits over the years have included playing The Stranger in The Big Lebowski (1998), Gar in Mask (1985), and General John Buford in Gettysburg (1993).
He's also appeared as Virgil Earp in Tombstone (1993), Sergeant Major Basil L. Plumley in We Were Soldiers (2002) and Marvel Comics characters Thunderbolt Ross in Hulk (2003) and The Caretaker in Ghost Rider (2007).