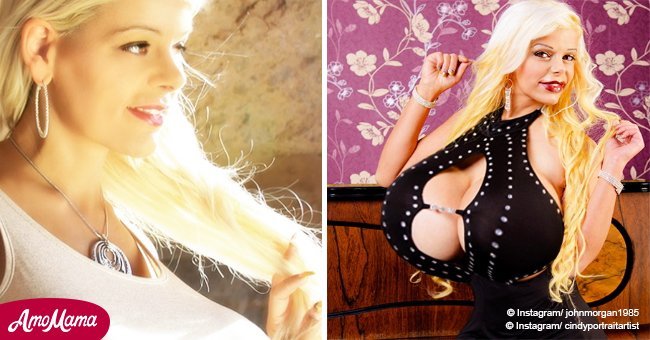 Meet a white model who has transformed into a black woman. She looks unrecognizable
Several people would like to be and to look like somebody else. Not all of them actually do something about it, though.
German glamour model Martina Big is different. She has spent more than $50,000 in surgeries to look like a 'true African woman.' She got a breast enhancement surgery that took her up to a 32S cup and three skin injections to have a dark brown skin.
According to Unilad, she also changed the color of her eyes and hair, making them darker. If things were not extreme enough already, she did something else to be recognized as an African woman: she changed her name.
She confessed that a Kenyan friend spoke to a pastor about her wishes to transform into a black African woman and he invited her to his church in Nyeri.
Once there, they made a ceremony wherein Big was baptized and given a new Swahili name, Malaika Kubwa. It means 'big angel,' which is exactly how she feels now that she has an African name.
Kubwa, who is one of the women with biggest breasts in Europe, uploaded a video of the ceremony. She was wearing a long, white dress with African motifs while the pastor was saying her new name and pointing out she is now a 'new creature in Jesus name.'
Now that she has a new name, she confessed she is starting to look more African naturally. According to her, some friends have noticed that her facial features have slowly become more African.
'Since this change is so slow, I did not notice it at first. But after comparing myself to several photos from last year, I also see this change. I'm very happy about it and hope that this change will continue.'
She added that there are a couple of surgeries she is planning to have, such as butt implants to look curvier, and a nose job to make it look wider.
Please fill in your e-mail so we can share with you our top stories!