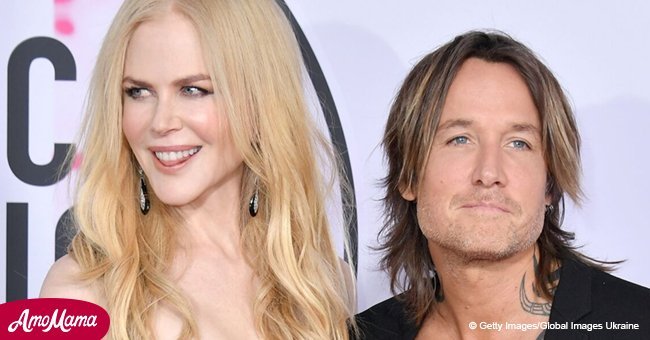 Nicole Kidman's dress stunned the public. But one detail on her back makes it even more special
The actress made an appearance alongside her husband at the awards show, and absolutely wowed the audience in this dress.
Nicole Kidman appeared at the Academy Country Music Awards with her husband, Keith Urban, looking 100 percent like a golden goddess in her outfit.
As reported by E Online!, the actress opted for a Michael Kors number of glittering pale gold, perfectly matching the color of the dress to her hair.
While the dress came up over her neck, fell to the floor over her feet, and had full length puffy sleeves, it was a slim fit to Kidman's body, showing off her wonderfully toned figure.
It was a breath of fresh air to see Kidman not sporting a plunging neckline or a slit halfway up to her waist, unlike so many other stars on the red carpets today.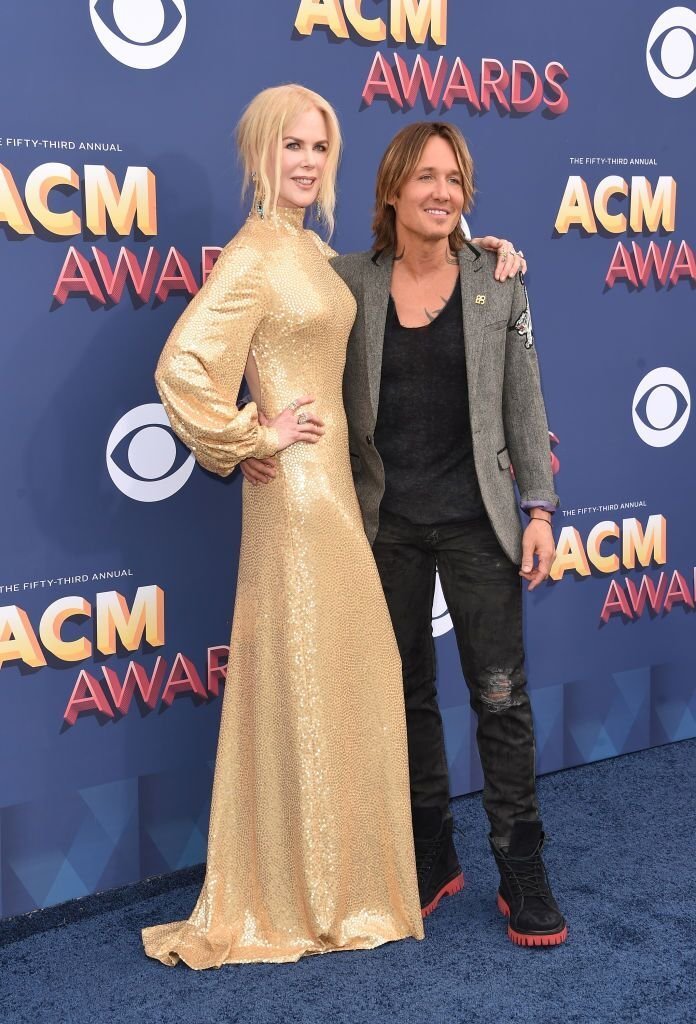 Source: Getty Images
With this number, Kidman proved it's not necessary to show off all the goods to get everyone's attention.
Her husband's face said it all as well: he was absolutely in awe of his beautiful wife standing beside him, and had nothing but love and admiration in his eyes.
It was only when Kidman turned around that everyone got an eyeful of the real draw of the dress. Although the rest of Kidman's body was completely covered by the sequined fabric, her back was bare.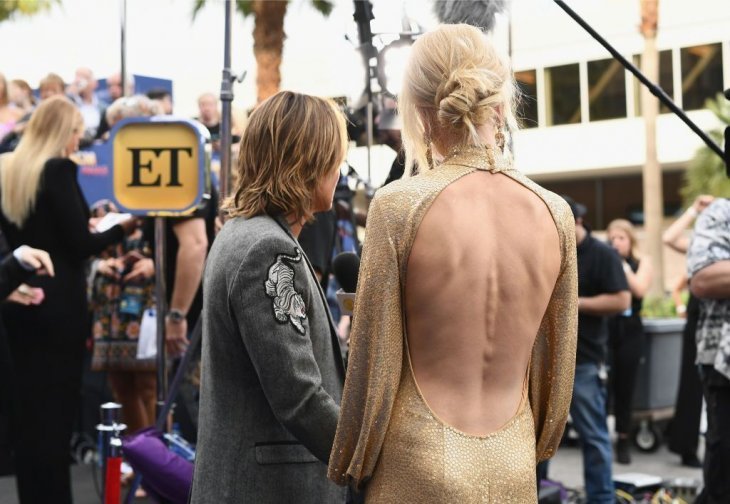 Source: Getty Images
The dress was open from the base of her neck all the way down her toned back, showing off her athletic build.
While Kidman's shoes remain a mystery under the golden waterfall of the skirt, she wore minimal accessories in the form of a few rings. She had her hair pulled back in a messy bun, with a number of strands loosely framing her face.
As usual, she opted for minimal makeup, going for a more natural look.
Please fill in your e-mail so we can share with you our top stories!