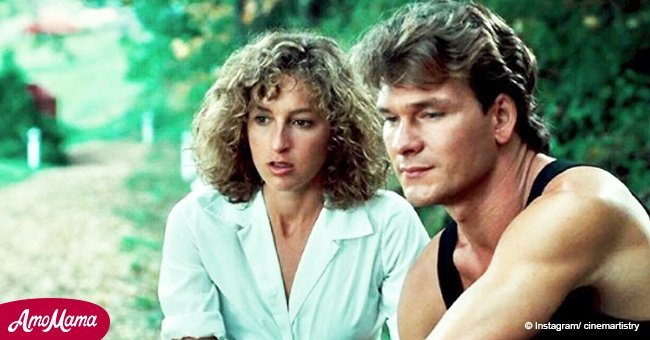 'Dirty Dancing' star Cynthia Rhodes is now 60 and she is still a real beauty
Blond beauty Cynthia Rhodes made history dancing in hit movies.
Cynthia Rhodes, the dancer who portrayed Penny Johnson in the 1987 cult movie Dirty Dancing turned 61, and she still looks as gorgeous and slim as ever.
The release of a Dirty Dancing remake in 2017 brought the original movie and cast back into the limelight. Penny was a challenging and controversial role since the character is a woman who goes for an illegal abortion. Rhodes characterized Penny as a sweet and gentle person who is deceived and goes through hard times.
Rhodes started her career in show business as a dancer in music videos, then won a small role in the 1980 fantasy musical Xanadu with Olivia Newton-John and Gene Kelly.
In 1983, Rhodes played Tina Tech in the hit musical film Flashdance, and this led to a bigger and more prominent part opposite John Travolta in Sylvester Stallone's 1983 sequel to the 1977 blockbuster Saturday Night Fever. In Staying Alive, Rhodes plays Jackie, a dancer struggling for success and a love-interest for Travolta's character Tony Manero.
"First of all, Patrick is a trained dancer, and I think, for a long time because he's such a fabulous actor I don't know if people ever really took him seriously…"
Rhodes reminisced about her work in Dirty Dancing, and her experience working with the late Patrick Swayze whom she describes as a fabulous dancer and an incredible actor.
Rhodes' career was curtailed by her determination to never do anything that would shame or dishonor her family, and she refused major roles because they required nude scenes and explicit love scenes.
While she was working on the set of Staying Alive. Rhodes met the singer-songwriter Richard Marx who was seven years her junior.
Marx asked her out but Rhodes thought him too young and refused. Two years later they met again, and after a 4-year courtship, they were married in January 1989. Rhodes retired to have children and raise her family
Rhodes and Marx had three boys together and were married for 25 years. In April 2014, Marx and Rhodes announced that they were getting divorced.
Cynthia Rhodes, who will be always remembered as Penny, never shared her thoughts or opinions about the remake of the iconic Dirty Dancing.
Please fill in your e-mail so we can share with you our top stories!