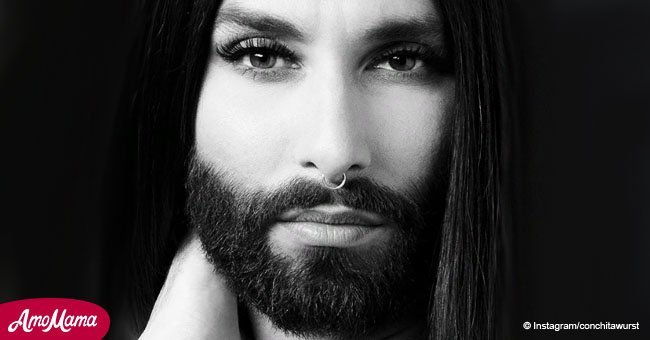 'Eurovision' winner Conchita Wurst reveals her HIV diagnosis
Although some celebrities will try to keep their health problems private, some people will do anything in order to take advantage of them.
That seems to be the case with Conchita Wurst, the Austrian Eurovision winner, who recently admitted being HIV positive.
According to The Guardian, the singer told fans that she is HIV-positive, and has been in regular treatment for 'several years,' in a public announcement.
The same outlet explained that the 29-year-old Austrian drag performer made a public statement on Instagram after an ex-boyfriend allegedly threatened her to reveal the information.
In the post, she explained that although the fact that she has been HIV-positive for several years is irrelevant to the public, she will not give anyone the right to frighten her or affect her life.
She also revealed that since she received the diagnosis, she has been in medical treatment without interruption, being below the detection limit, which means she is unable to transmit the virus.
The singer claimed that she did not want to go public with this information due to her family and the fact that she thinks is exclusively relevant to those with whom sexual contact would be an option.
'Coming out is better than being outed by someone else. Taking this step, I hope to encourage others and help lessen the stigmatization of people who have become infected with HIV through their own behavior or innocently through that of others,' she wrote.
The singer claimed that although this information might be new to her fans, she's the same as always, and is enjoying good health.
Conchita, formerly known as Conchita Wurst, won the Eurovision song contest in 2014 for her song Rise Like a Phoenix.
The singer recently recorded a special edition of BBC Radio 2's Friday Night Is Music Night, performing her favorite diva songs, accompanied by the 60-piece BBC Concert Orchestra.
Please fill in your e-mail so we can share with you our top stories!