Kelly Ripa's personal trainer breaks her silence amid TV star's public body shaming
With so many body shamers roaming social media to undermine the confidence of men and women about their images, celebrity trainer Anna Kaiser recommends focusing on one's personal goals.
47-year-old actress and talk show host Kelly Ripa is no stranger to making it to the news because of her beautiful physique. But recently, when her husband Mark Consuelos shared bikini photos of Ripa in their Caribbean holidays, she received backlash for them.
This time, Ripa has been the target of body shamers who attacked her telling her she didn't look good and calling her 'boyish,' criticizing her for letting herself be seen in such revealing clothes.
Consuelos, who same as Ripa is very active in social media and frequently displays his affection for his wife publicly, soon came in Ripa's defense, praising her for her commitment to healthy eating and exercise, which he called 'admirable.'
Lately, it was Ripa's longtime trainer, Anna Kaiser, who has stepped in to defend the mother-of-three from the absurd criticism of haters, calling them 'crazy' for discredit Ripa about the hard work she puts into her figure, as Yahoo Lifestyle reported.
Kaiser is a world-famous celebrity trainer who has developed her own fitness program known as AKT, which consists in creating personalized programs for each of her clients, among whom are the likes of Hilary Duff, Sarah Jessica Parker, Karlie Kloss, and Shakira.
Though Kaiser had some hard words against the body shamers who maintain unrealistic notions of what is a beautiful body, she said that ultimately each person has to set their own personal fitness goals without comparing to others or trying to please them.
According to Kaiser, Ripa has done a great job in following her nutrition and exercise routines to reach her fitness goals, and that has given her the confidence to flaunt her body when she has the chance, and nobody can take that away from her.
'She feels good in her skin and empowered as a woman. I would love for other women and men to feel that same way. To feel stronger in their own bodies and excited about their own program, instead of looking to use someone else as a goal,' Kaiser said.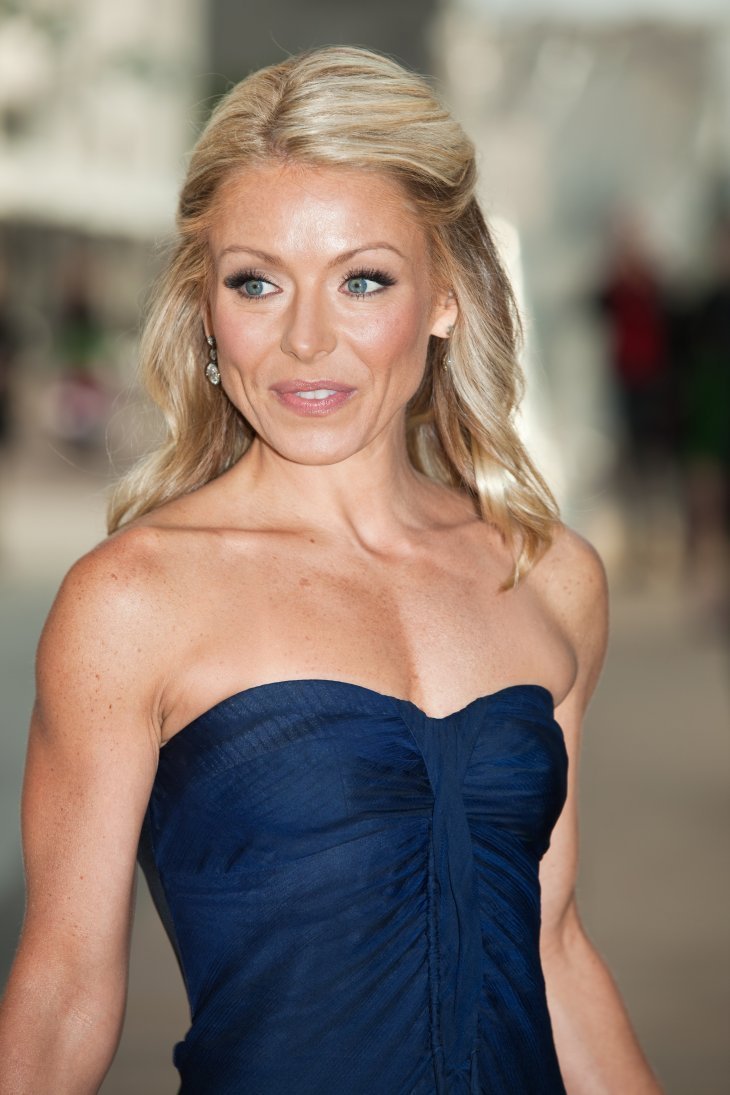 'Everyone should focus on their goals,' she says. 'Being strong and powerful in our own bodies is the goal,' Kaiser concluded.