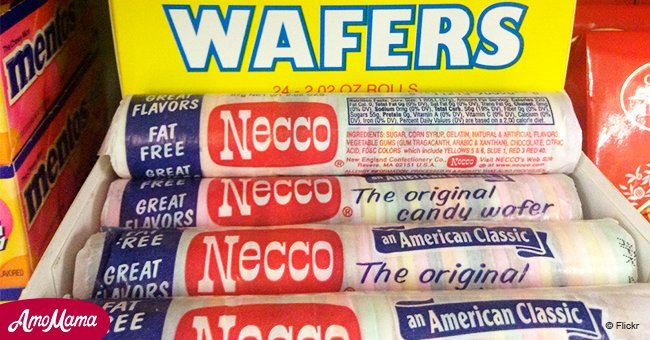 Necco Wafers may disappear forever
Many people associate this brand with their childhood memories. But the iconic name may soon disappear from the market.
The iconic brand of wafers and confectionaries, Necco, or New England Confectionary Company, may be shutting down due to business failure.
According to Simple Most, the CEO of the company, Michael McGee, revealed that the company's factory would be closing and they will be laying off nearly 400 employees if they cannot find a buyer.
Following the new, the employees of the company and their families have been troubled. But this has also been a sad news for all those people who love the wafer or have a strong nostalgia associated with the iconic American brand.
The online source informed that Necco was incepted in 1847 and the classic candy has been a part of many American's childhoods. And because of their durability, they were even distributed to the soldiers during World War II.
Now with the news of a possible shut down of the company, many Americans have gone into a 'candy-buying frenzy,' according to SimpleMost.
This has led Necco's sales to suddenly skyrocket as more and more consumers are trying to buy the wager before they completely close down. Clearly, people still love the nostalgic taste of the product and was to savor it before it is too late.
The source also quoted a statistics from CandyStore.com and revealed that following the announcement of a possible shut down, Necco Wafers' sales have increased by 63 percent.
Over the internet and social media, people have begun a campaign with the hashtag '#SaveNecco' which is devoted to keeping the famous brand in the business.
More and more people and stockpiling the candies, which has increased the business for Necco for the time being.
However, unless some buyer comes along to purchase the iconic brand, coming May might be the last month for Necco Wafers.
Please fill in your e-mail so we can share with you our top stories!