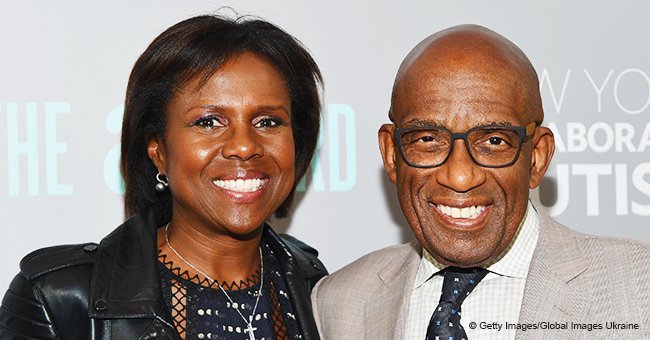 Al Roker has a gorgeous biracial daughter. She looks so much like her dad in lovely family pics
- AmoMama has just learned from Instagram that adopted biracial daughter of legendary TV weatherman, Al Roker looks so much like her father.
- This resemblance was revealed when family photos of the Roker family taken last year were scrutinized.
- Fans have been talking about the uncanny resemblance ever since.
Albert Lincoln Roker Jr. is a popular American weatherman, TV personality, actor, and writer.
Al Roker noted as a meteorologist for NBC's Today holds American Meteorological Society TV seal.
He is a thirteen-time Emmy winning television personality.
Roker was married to wife Alice Bell, a WNBC producer for almost ten years.
The couple initially dated each other and tied the knot, however, thing's didn't turn out well and they got divorced in 1994.
But before he divorced wife Alice, the former duo adopted a baby girl named Courtney Roker.
Roker grew up in a household where adopting was not strange.
He was the eldest of 6 children, 3 of which were adopted, so it was no surprise really when he took little Courtney under his wing all those years ago.
Courtney who is biracial will be 31 this year and surprisingly looks so much like Al Roker.
AmoMama got a hold of 3 family photos uploaded to Deborah Robert's (Al Roker's second wife) Instagram page and the uncanny resemblance between Courtney and Al is mind-blowing.
In the most recent family photo taken in August last year on the occasion of Roker's birthday, the family of 5 (Roker has 2 children with his second wife) sat down to an awesome dinner.
A photo of the family was taken and fans could not hold back their surprise at how much Courtney Roker and All Roker resembled each other.
Perhaps, living under the same roof for so long works some kind of magic on facial appearances, we don't know.
But this resemblance between an adopted biracial lady and her adopted father could only be heavenly.
Deborah Roberts' fans did not mince words in talking about it:
@jesrn43 said,
'Happy birthday, Al. I almost feel like a Courtney is your direct biological child. Y'all look so much alike! God bless.'
@preachersgirl1 gushed,
'Aww, happy birthday Al! Family meals are the best! Enjoy! Is it just me or Courtney resembles All?'
Well, so many people are seeing this resemblance and talking about it.
Do you agree that Courtney and All resemble?
Let us know in the comments section below.
Source: Instagram, Guide Post
Please fill in your e-mail so we can share with you our top stories!