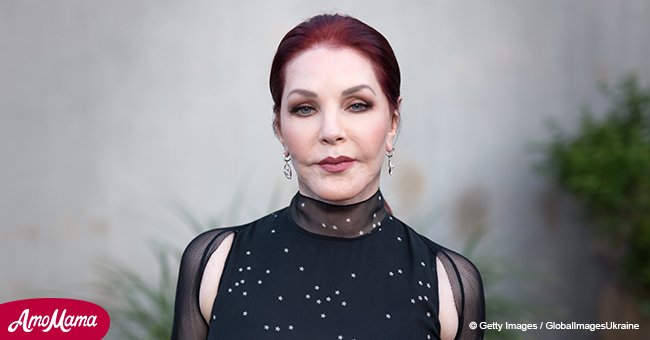 Priscilla Presley opens up on a love affair that started when she was only 14
Reading Priscilla's account of their marriage, which lasted from 1967 to 1973, and is documented in her 1985 book Elvis and Me, gives a rather conflicting impression.
For around 50 years, the rock'n'roll icon's former wife, Priscilla Presley, has provided insights into his musical taste, promoted his legacy, and explored the darker sides of a relationship that can perhaps be described as complicated.
As the king of rock'n'roll, Elvis was a man who was used to getting his way and nowhere did he exert this power more than on his wife-to-be, molding her into his ideal woman by deciding what she wore, what she did, and what interests she pursued.
According to a Closer Weekly report, she seemed very much in love with him, still does, but also admits to being under his control. It sounds awful, but Priscilla says that she didn't hate it, that it was just their way of life.
On the other hand, she often lived almost in hiding, donning a wig and disguise to look for wedding dresses, or being ordered to stay in the house away from the cameras, especially during the early stages of their relationship when she was still 14.
Despite speculation that it was Priscilla's dad who pressured the young girl to have a relationship with the famous singer, Elvis' ex flatly denied anything of the sort and said it was quite the opposite.
"When Elvis left Germany to come back to the states after serving his time in the Army, my father said, 'Now let's back to our life,' and that he was happy that he was gone," Priscilla said.
But in spite of his departure and return to America, Elvis and Priscilla kept in touch for years following their initial meeting and brief courtship.
Priscilla wed Elvis in 1967, later divorcing in 1973, just four years prior to his death. Sadly, Elvis died in 1977 at only 42 due to a heart attack brought on by years of prescription drug abuse, joining the scores of music legends who died far too soon.
During their marriage, she said she tried to hide his pills, but he always found them. Elvis Presley took sleeping pills because he had insomnia and a fear of going to sleep, a phobia his ex-wife says dated back to his childhood.
Speaking about Elvis's untimely death, Priscilla said that even if his heart attack hadn't occurred, he wouldn't have lived much longer. 'Elvis was a thinker, a searcher. His mother had demons, his father had demons,' she said.
Please fill in your e-mail so we can share with you our top stories!