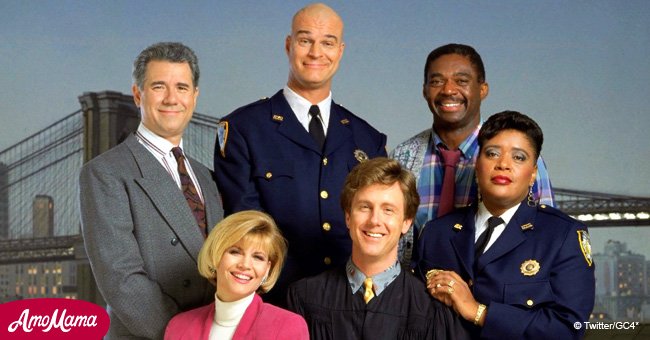 'Night Court' stars are 'devastated' over Harry Anderson's death
The country is devastated by the loss of the actor famous for his role as Judge Harry Stone on Night Court.
Entertainment Weekly reported that Harry Anderson's co-stars expressed their feelings after the actor passed away in Asheville, North Carolina.
The 65-year-old actor was found dead in the early hours of April 16, 2018, in his home. Though the cause of death has been revealed, local authorities have ruled out foul play.
Markie Post could only say a few words after she learned of the demise of her co-star on NBC's Night Court.
'I am devastated. I'll talk about you later, Harry, but for now, I'm devastated.'
Markie Post, Twitter, April 17, 2018.
Two other colleagues, John B. Larroquette and Marsha Warfield, also shared similar emotions when they took to social media to describe how they felt.
Larroquette said that his co-star was 'wicked smart,' funny who had a big laugh and a big heart. Saying that he was an expert in his art, he said he could elicit feelings of wonder among his audience.
Warfield tipped his hat to his friend and said that he missed Anderson already.
The industry at large shared similar sentiments after the loss of a star. Gilbert Gottfried, producer Judd Apatow, Neil Patrick Harris, Zach Braff, Cher, and Howie Mandell shared their thoughts and opened up about the connection they had with the late actor.
Gottfried, who appeared on three episodes of Night Court, said he had run into Anderson not long before his death.
Apatow recalled interviewing Anderson when he was 15 years old and called him 'a one of a kind talent.' He described the actor as kind, frank and hilarious.
44-year-old Harris said that he was stunned by the news of the passing away of one of his 'comedy and magic inspirations.' He added that Anderson had sold him a few magic memorabilia when he worked at the Academy of Magic Arts in Hollywood.
Born in Newport, Rhode Island, Anderson starred on Night Court for nine seasons from 1984 to 1992. His other TV credits include, Dave's World, It, Cheers, Son of the Beach, 30 Rock, Saturday Night Live, and Comedy Bang! Bang!
The actor earned three Emmy nominations for the portrayal of the quirky, baby-faced judge on Night Court.
Please fill in your e-mail so we can share with you our top stories!