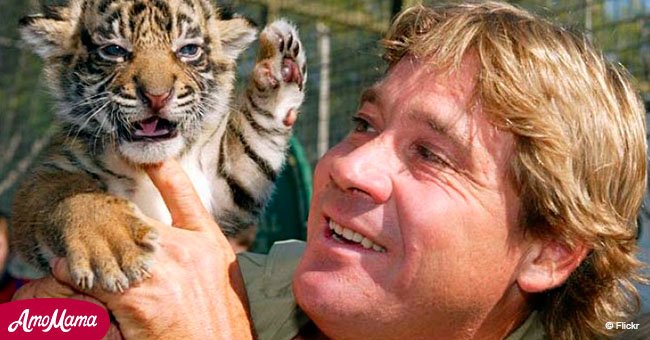 Distressing details surrounding Steve Irwin's tragic death
He made a huge number of people fall in love with the miracles of nature through the television set.
According to Pop Sugar, Steve Irwin's death on September 4, 2006, is still a distressing memory for most of his fans across the world. The Crocodile Hunter star had lost his life at the age of 44 after he was fatally stabbed by a stingray.
When Irwin and his crew were shooting for an underwater documentary titled Ocean's Deadliest at Batt Reef near Queensland, Australia, Irwin and his cameraman, Justin Lyons, came in proximity to an eight-foot stingray.
They had entered the shallow waters to get some footage for Irwin's daughter's program Bindi the Jungle Girl. After a few takes, Irwin and Lyons decided to take one last shot of Steve standing behind the stingray as it swam towards the ocean.
Usually, the stingrays are very docile but this time, out of the blue, it started stabbing with its tail wildly. Lyons, who was the only witness to the attack, described that it must've stuck Irwin with over a hundred times within a few seconds.
Irwin believed that the stingray had punctured his lung, they soon realized that the damage was way drastic. The barb of the stingray had pierced Irwin's heart and he had started to bleed out.
The crew rushed to their main vessel as Lyons attempted to comfort Irwin and urged him to fight. Although he saw that Irwin was in immense pain, Lyons asked him to think about his family and children and hang on.
Lyons recalled Irwin calmly looking up at him and saying, "I'm dying." Those were the last words of the Crocodile Hunter.
Lyons continued to perform CPR on Irwin while they rushed him to a hospital in Low Isles. The medical staff pronounced him dead upon arrival.
Lyons had later said that he expected Irwin to leave us in a weird way as he always put his life on the line to explore the wonders of nature.
Irwin was posthumously inducted into the Queensland Business Leaders Hall of Fame in 2009 and received the honor of Queensland Greats Award in 2015. He also received a star in his name on the Hollywood Walk of Fame in 2017.
Please fill in your e-mail so we can share with you our top stories!