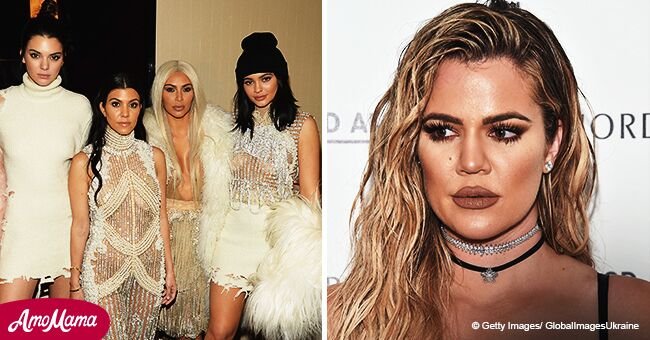 The Kardashians allegedly abandon Khloe as she 'refuses' to break up with beau after infidelity
AmoMama learns that the Kardashian-Jenner clan is willing to be patient with Khloe, but she has to make her decisions alone. As Radar reports the family is leaving her alone to come to her senses.
The Kardashian-Jenner family is patient but it has its limits. Kourtney, Kim, Kendall and Kris Jenner were spotted leaving Cleveland after allegedly begging Khloe to leave her cheating baby daddy and come back home to Los Angeles. The new mother is yet to make up her mind and it seems like she is forgiving Tristan at the moment, something that her family and fans are not down for.
Just a day after Khloe announced her baby's name, Chris, 62, touched down in Los Angeles with her clan. When announcing her baby's name, Khloe posted: Our little girl, True Thompson, has completely stolen our hearts and we are overwhelmed with love. Such a blessing to welcome this angel to the family. Mommy and daddy loooooove you True! Her mom and siblings took to Instagram to congratulate her but an insider says they are furious with her decision to stay with Tristan.
"Khloe's family thinks she is insane for not leaving him after everything he put her through. It is not so much that he cheated on her, because they can forgive him for that. It is the fact that he made a complete mockery of her and their family right when she was giving birth."
Explaining what happened in Cleveland, the insider said that the family left the new mom alone for now. "Of course they ditched her. Khloe needs to wake up and move back to LA if she wants to be part of their family. No one wants to hear any of their lame excuses anymore."
Even though Khloe is reportedly making all sorts of excuses for Tristan, the family has let her know that she would be a poor role model for her daughter if she chose to stay. Kim, her elder sister, has especially been tough on her letting her know that it's either the family or Tristan. Kim "made it clear to Khloe that if she lets Tristan back in her life, she is on her own." Even Kanye West is unhappy with Tristan.
The insider says that Tristan is promising to change and that the baby made him a new man. What do you think? Let us know in comments.
Please fill in your e-mail so we can share with you our top stories!