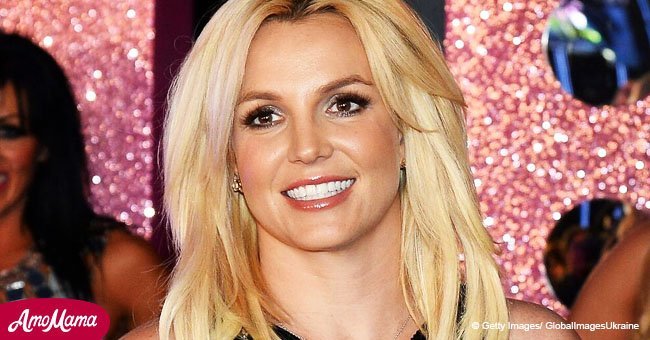 Britney Spears flaunts her toned midriff and slender legs while rocking a pair of skimpy shorts
Britney Spears is an iconic performer, and this doesn't come without a lot of sweat, tears, and dedication at the gym.
And she never fails to share with her fans just how fit she is, sharing videos and photos here and there on her Instagram.
Last Wednesday, the 36-year-old pop star showed off her gorgeous figure in an Instagram video of her dancing.
"I think it's impossible for me to go a day without dancing!"
The 'Hit Me Baby One More Time' hitmaker showed off her very flat and toned tummy on display as she rocked a fit yellow crop top. She also showed off her equally toned legs in a pair of denim short shorts.
She paired her casual look with brown stilettos and a light grey fedora.
Just recently, Britney received the GLAAD Vanguard Award, which is a prestigious award given to media professionals who have made a significant difference in promoting equality and acceptance of the LGBTQ community.
Sarah Kate Ellis, the president and CEO of GLAAD commented about why Spears deserved the award.
"An irrefutable icon, Britney Spears has entertained the world while also embodying the spirit of GLAAD's Vanguard Award by speaking out on significant issues that face her fans – from the Dream Act to anti-transgender bills in Texas. She is a force in the music world who has used her global platform to share messages of love and acceptance, something that the world needs today more than ever."
The GLAAD Media Awards pays tribute to recognize and honor media personalities for their equal and inclusive representations of the LGBTQ community and the different issues and challenges that they face in their lives.
Please fill in your e-mail so we can share with you our top stories!