Kirsten Dunst flashes her huge baby bump in little black dress during recent appearance
The actress has been glowing ever since she got pregnant and has been spotted out and about. On Friday, she was bumped around Los Angeles in a little black dress.
Kirsten Dunst was seen curbing her pregnancy cravings with a grab-and-go lunch from Joan's On Third. She looked amazingly chic. AmoMama gathered info from Daily Mail.
The 35-year-old mom-to-be donned a cute floaty black dress and matched it with a pair of black loafers as well as a red heart-shaped necklace. She also had her mini tan leather bag from Ralph Lauren.
The Hidden Figures actress recently shared a flashback photo on her Instagram from a time when played a pregnant teenager in the 1998 Lifetime movie Fifteen and Pregnant. She wrote in the caption:
"Art imitates life."
Kirsten will be expecting her first child with fiance Jesse Plemons, 30, in a few months. The two met and fell in love when they starred together in a TV series and portrayed husband and wife in FX's TV remake of Fargo in 2015.
The couple is not in a rush to get married. Kirsten told E! News in February of last year:
"We're pretty chill. Maybe next spring."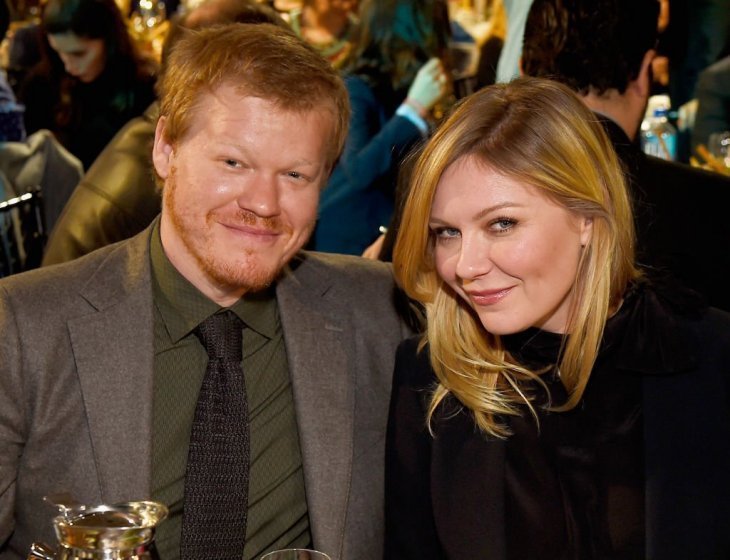 She also told Marie Claire UK in July 2017 that she has had a case of baby fever.
"I'm at a stage in my life where I'm like, I've been working since I was three. It's time to have babies and chill. I wasn't one of those  'I need a baby!' people until my goddaughter was born."
She went on to talk how taking care of her goddaughter awakened her maternal instinct.
"I love her so much. That love is just like… you can't experience that unless you have a kid. I put her to bed last night and she woke up this morning and said to her mom, 'Where's Kiki?' I just love that love. That's what I want."