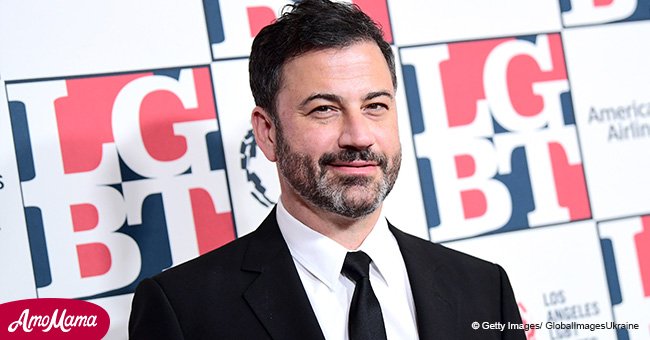 Jimmy Kimmel shares a cute photo of son on his first birthday
Jimmy Kimmel's son, Billy, is one year old already and the talk show host took to his social media account to thank all people involved in the baby's well-being.
The photo Kimmel uploaded showed Billy enjoying an ice cream while wearing a shirt and a bowtie. In the caption, he thanked all nurses and doctors at Cedars Sinai hospital and Children's Hospital Los Angeles who 'saved' the baby's life.
Apart from that, Kimmel thanked all those people who prayed and sent him their best wishes as they were part of his recovery. According to E Online, he surprised the audience of Jimmy Kimmel Live! on May 2017 when he revealed Billy underwent a heart surgery.
He pointed out that the baby was only three days old when he went under the knife and made a 13-minute monologue talking about it.
Kimmel explained that Dr. Vaughn Starnes was in charge of the three-hour-long procedure. It consisted of opening a valve of Billy's heart that fixed one of the two defects he had
In December, Billy underwent his second heart surgery and, only a week later, Kimmel took him to the show. Proudly, he started talking about how strong Billy is and about the procedure and he could barely hold back his tears.
Kimmel took his time to address CHIP, also known as Children's Health Insurance Program. He revealed that some of the decisions that Trump's administration was about to take put in risk CHIP's future.
At the end of the segment, Kimmel appeared holding Billy and asking the audience to call House and Senate phone lines to demand CHIP funding.
During an interview Kimmel had with the O Magazine, he confessed he and his wife kept their fears secret between them and spoke about them when Billy overcame his second surgery.
'The biggest one was that, I think subconsciously, we didn't want to get too close to the baby, because we didn't know what was going to happen.'
Jimmy Kimmel, E Online, April 21, 2018.
At the moment, Billy is a healthy boy who is growing strong next to a loving family who is proud of his strength and willingness to live.
Please fill in your e-mail so we can share with you our top stories!