Kendall Jenner gets cheeky at Coachella after reportedly reuniting with boyfriend
The sexy reality star shows off her curvy posterior as she dons a thong bikini during the Coachella Music Festival.  
Kendall Jenner was clearly enjoying her time at the Coachella Music Festival and she gave her Instagram followers a glimpse of the "cheeky" time she was having.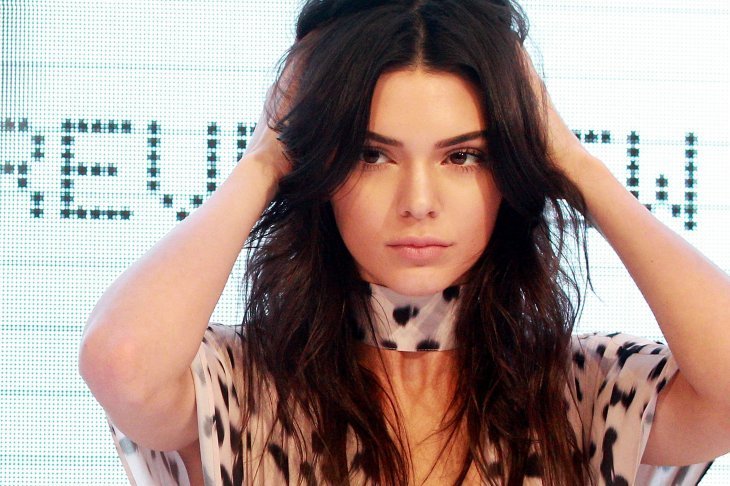 A few days ago, the 22-year-old model received an outpour of over 2.7 million likes after she posted a photo of her well-endowed backside as she lay on the grass in a leopard-print thong bikini.  
She was cavorting under the sun during week two of the famous music festival when the photo was taken as she expressed her present state in her caption. 
"keeping my feelings low key"
According to Radar Online's report, the weekend earlier, her sisters Kylie Jenner and Kourtney Kardashian also joined the festivities but Kendall opted to party with her friends on the second week after laying low last year.  
It was recently reported she went on a riding retreat on a horse farm to cope with her anxiety issues. The model admitted she'd have full panic attacks, waking up in the middle of the night freaking out. 
Since then, she's vowed to help others going through similar situations by investing in a $3 million horse farm in Montana which she plans to turn into a therapy center for women. 
Radar Online also revealed the reality star "will have horses trained as comfort animals" for girls to ride to cope with their anxiety. 
While she's learned to deal with her anxiety, the model also seems to be toeing the line with her ex Blake Griffin. The pair were reportedly seen entering Delilah in West Hollywood on April 19, though arriving separately. However, another story evolved during Coachella when People reported  they avoided each other during a party there. 
The model's relationship with the basketball player reportedly cooled off after he was traded from the Los Angeles Clippers to the Detroit Pistons. Though sources say their distance may have taken a toll on their relationship, they weren't ready to terminate it just yet. 
During her interview with Vogue for its April 2018 cover, Kendall revealed she was happy and that Blake was someone who was very nice to her.