Mariah Carey's ex is reportedly 'in awe' of singer's recent announcement of bipolar disorder
Nick Canon expressed his admiration for his ex-wife after she bravely came forward with the shocking revelation of the disorder she's been suffering from.  
He's always had a special spot in his heart for his ex-wife Mariah Carey and Nick Canon was recently reminded why.  
Just last week, Mariah revealed the shocking truth that she was battling with bipolar disorder in a cover story for People magazine. In response to her humble revelation, her ex-husband praised the star for her courage and strength in coming forward. 
"I'm in awe of her strength…Every family has to deal with something, but through love and understanding is how anyone gets through any adversity. And that's what we've always been about."
It's no secret that Nick and Mariah's failed marriage that ended in 2014 never got in the way of their solid friendship which allowed them to seamlessly co-parent their 6-year-old twins Moroccan and Monroe. With their divorce finalized in 2016, they've managed to remain friends while being devoted parents to their children. 
According to the Inquisitr, Mariah's admission of her disorder received a ton of well wishes from fans whom she thanked for their outpour of support.
"I've been hard at work, feeling inspired by each of your stories and uplifted by your overwhelming support.
"Let's continue to encourage each other on our journeys."
Nick has always admired his ex-wife and he especially made mention of her great ability to ward off criticisms in an interview with Page Six.
"She's just happy being who she is… She's one of those people who doesn't pay attention to anyone. I learned that from her — that was probably one of the greatest lessons I learned from her."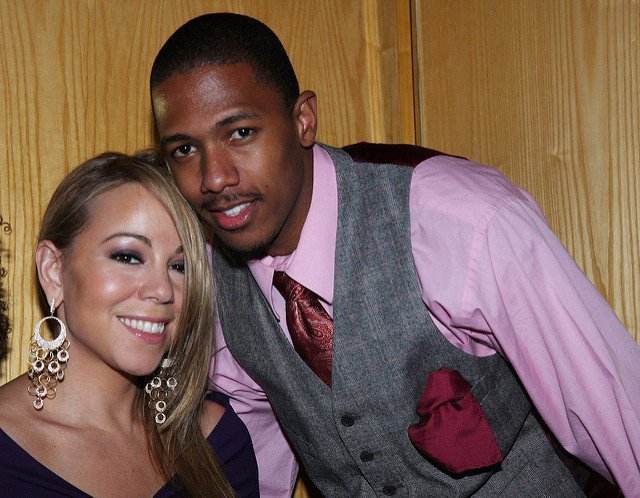 Mariah has been going through a lot of changes lately which have possibly been aggravating her condition.  Following her failed engagement to billionaire James Packer last year, she also ended her professional relationship with Stella Bulochnikov who managed her career for the last three years.
In a statement released to Page Six announcing their separation, it was revealed the decision to part ways was mutual and amicable. 
"After working together for almost three years, Mariah Carey and Stella Bulochnikov have determined that it is in their mutual best interest to part ways on day-to-day management."
Included in the statement were the accomplishments Stella and Mariah worked on together including new music and movie projects. 
Back in 2015, Billboard announced Mariah's collaboration with Bulochnikov and Brian Sher as her management team and together they steered the pop diva's career towards a different direction, one that saw her launching her own reality show, 'Mariah's World'.
Unfortunately, it was also under Stella's management that Mariah figured in the embarrassing 2016 New Year's Eve performance that made the singer the subject of ridicule in its aftermath. During Dick Clark's 'New Year's Rockin Eve' party, the singer had a stage meltdown when she failed to hit her high notes because she couldn't hear her vocal track. Shortly after the fiasco which drove her to walk out of the stage, she tweeted, 
"S*** happens. Have a happy and healthy new year everybody! Here's to making more headlines in 2017." 
Adding more fuel to the flame, her management team later accused the producers of the New Year's bash of sabotaging Mariah's performance in an effort to acquire higher ratings. They wrote a letter demanding a formal apology from the producers who responded by deeming the claims "frankly absurd."
Having learned from that unfortunate incident, Mariah remained steadfast and optimistic with her career but vowed to proceed with caution.  
"It's not going to stop me from doing a live event in the future… But it will make me less trusting of using anyone outside of my own team."
Since moving on from Stella's management, Mariah signed on with Jay-Z's  management team Roc Nation last November.
Meanwhile, she's currently undergoing therapy and treatment for her bipolar II disorder.