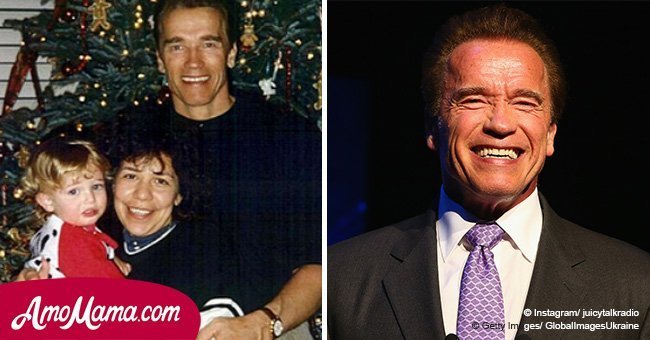 Arnold Schwarzenegger's illegitimate son is an adult now and looks like a true copy of famous dad

The 70-year-old actor, Arnold Schwarzenegger, was absent for 14 years of his illegitimate son's life. The Terminator star is now making up for lost time.
Joseph Baena, 20, was the product of a secret affair Schwarzenegger had with one of his employees, Mildred Patricia Baena. The actor was still married to his wife, Maria Shiver.
He had no choice but to confess because the resemblance between the movie star and Joseph was uncanny. The youngster decidedly inherited his father's looks and physique.
As reported by Daily Mail, Schwarzenegger admitted to the infidelity in 2011, when Joseph was 14 years old. Until that point, Joseph had no idea that the movie star was his biological father.
Schwarzenegger began to make up for lost time with his son, but it cost him his marriage. He had been married to Shiver for 25 years.
The couple had four children, and their eldest child, Katherine Eunice, was 22 years old when her parents parted ways. The youngest, Christopher, was 14.
'There are no excuses and I take full responsibility for the hurt I have caused. I have apologized to Maria, my children and my family. I am truly sorry.'
Arnold Schwarzenegger, LA Times, May 17, 2011.
According to Shared, Joseph is enrolled at the Pepperdine University in California and gets to spend a lot of quality time with his celebrity father.
On his birthday in October 2017, Schwarzenegger took to Instagram to wish his son a blessed day. He uploaded a picture of Joseph lifting weights.
In the caption, he wrote that Joseph is a 'fantastic son and great training partner.' He also commended the 20-year-old for getting 'stronger and smarter every year.'
In 2016, Joseph portrayed the role of The Terminator in a micro-movie titled Terminator 2 Remake with Joseph Baena: Bad to the Bone.
Baena is still deciding whether he will follow in his father's footsteps and pursue acting. He already has a foot in the industry and worked as a visual artist on 25 film and TV projects.
Please fill in your e-mail so we can share with you our top stories!