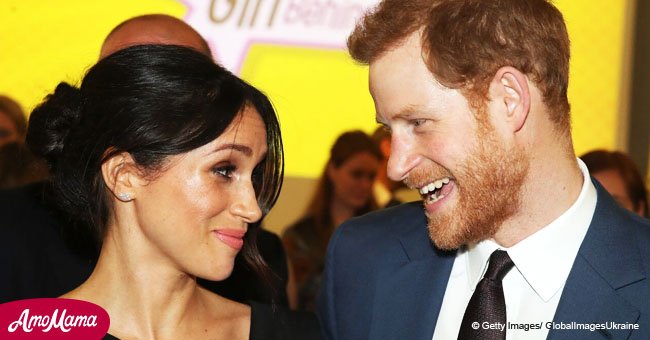 Prince Harry reveals why he and Meghan Markle missed the birth of the newest Royal baby
While the birth of the newest baby of the Duke and Duchess of Cambridge, centered de attention of the media, some people noticed the absence of Prince Harry. It turns out he had a respectable reason for this.
April 23 marked the end of the long wait for the fans of the British Royal Family when Kensington Palace finally announced that 36-year-old Kate Middleton had given birth to a healthy baby boy. But in the middle of the celebration, Prince Harry was missing.
As All Cute All The Time reported, people were wondering what could prevent Harry, 33, and his fiancée Meghan Markle, 36, from been present when the other members of the family first met the newborn, Harry's newest nephew.
ABC News had the answer, reporting that Harry had a more somber event to attend in the name of the Royal Family, and he had to sacrifice his opportunity to be by his older brother's side as he welcomed his third child.
Harry and Meghan were in attendance at a memorial service commemorating the 25th anniversary of the murder of Stephan Lawrence, an 18-year-old Black English man whose death was the result of a racially-motivated attack.
Lawrence's dead has served as a warning for the British government and the citizens about the dangers of racism in the U.K. and the presence of a royal in the anniversary service shows the support of the Crown for the cause of ending racism.
Harry and Meghan had a meeting with the relatives of Lawrence, and the Prince reportedly delivered a message from his brother William to the family. Right after the service, the engaged couple was believed to be heading to Buckingham Palace to meet the newborn.
The Duke and Duchess of Cambridge's third child and fifth in line to the throne of England is yet to be named. And since it is very common for the Royals to honor other family members when picking names for the most recent ones, he could be named after Harry.
Please fill in your e-mail so we can share with you our top stories!