Remember '80s pop icon Grace Jones? Her son is good-looking but bears no resemblance to her
- Grace Jones is one of those icons in the entertainment industry that should have their own category, because she has done a bit of everything, and she continues shinning to this day.
- Jones' career took off in the early '70s and '80s, and she became an icon in the music and fashion industry thanks to her eclectic style and her controversial personality.
AmoMama was lurking around the web and we recently stumbled with photos of a handsome model that ended up being Grace Jones' son, even though is hard to believe at first sight because they have a very little resemblance.
Paulo Goude is Grace Jones' only son, the product of her marriage to art director and photographer Jean-Paul Goude, who was an essential part of Jones' uprising fame, as he worked closely with her, consulting her image, directing her music videos,  shooting her album covers and even choreographing her live performances.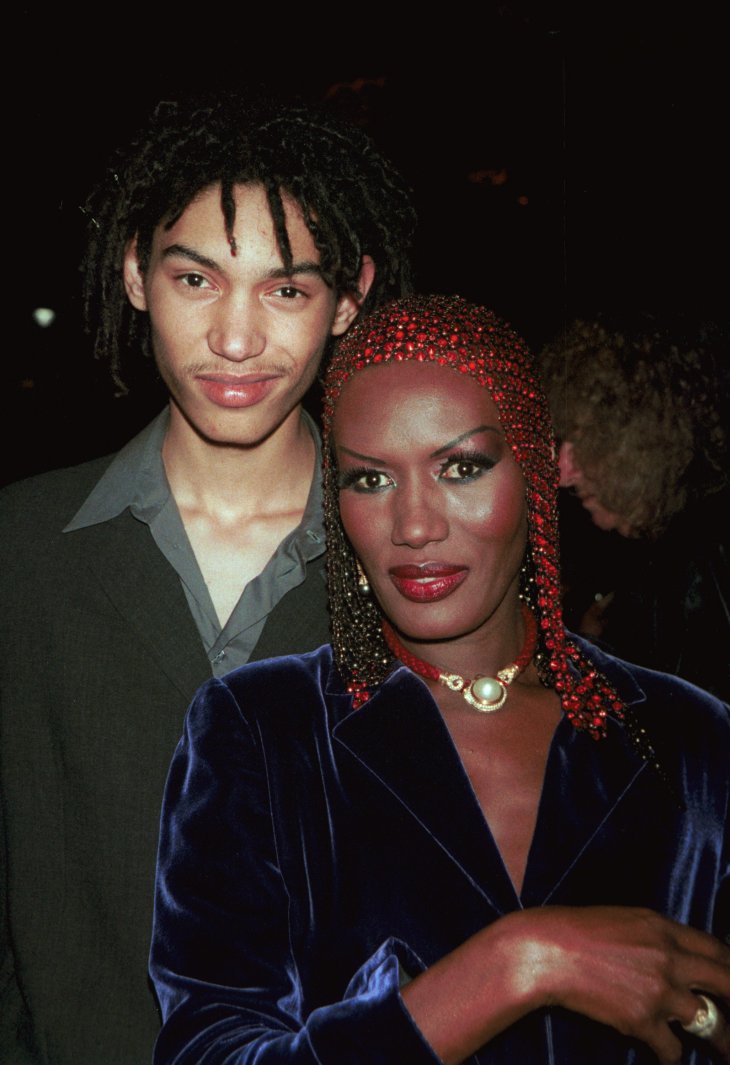 He said of Grace in an interview back in 2009 that:
'In 1977 or '78, I met Grace and it was a period of decadence. People were still doing lots of drugs and I had been working so hard for so long and she made me part of her lifestyle, made me go out dancing at Studio 54. She became an obsession and we did everything together.'
Soon after, they pursued a romantic relationship and became an iconic duo; Paula Reed, author of the Design Museum's Fifty Fashion Looks That Changed the 1980s, in which the former couple is featured, expressed in a few words how they became icons in the industry while being a couple.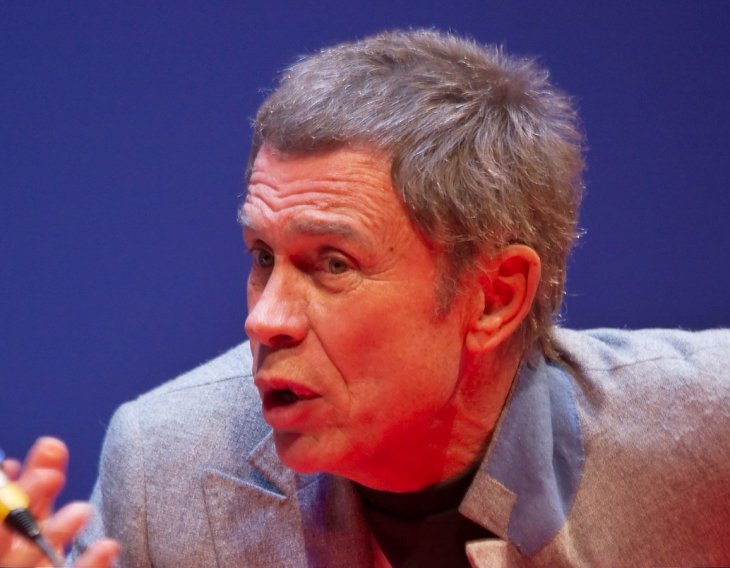 Reed said:
'Under Goude's direction, Jones became a star. It could be equally said that he could not have achieved the status he did without her. Individually they were impressive…together they were atomic.'
Grace has described Goude as the only man who ever 'made me buckle at the knees,' but unfortunately, he didn't think the same and their relationship came to a halt after Grace gave birth to their son, Paulo in 1979.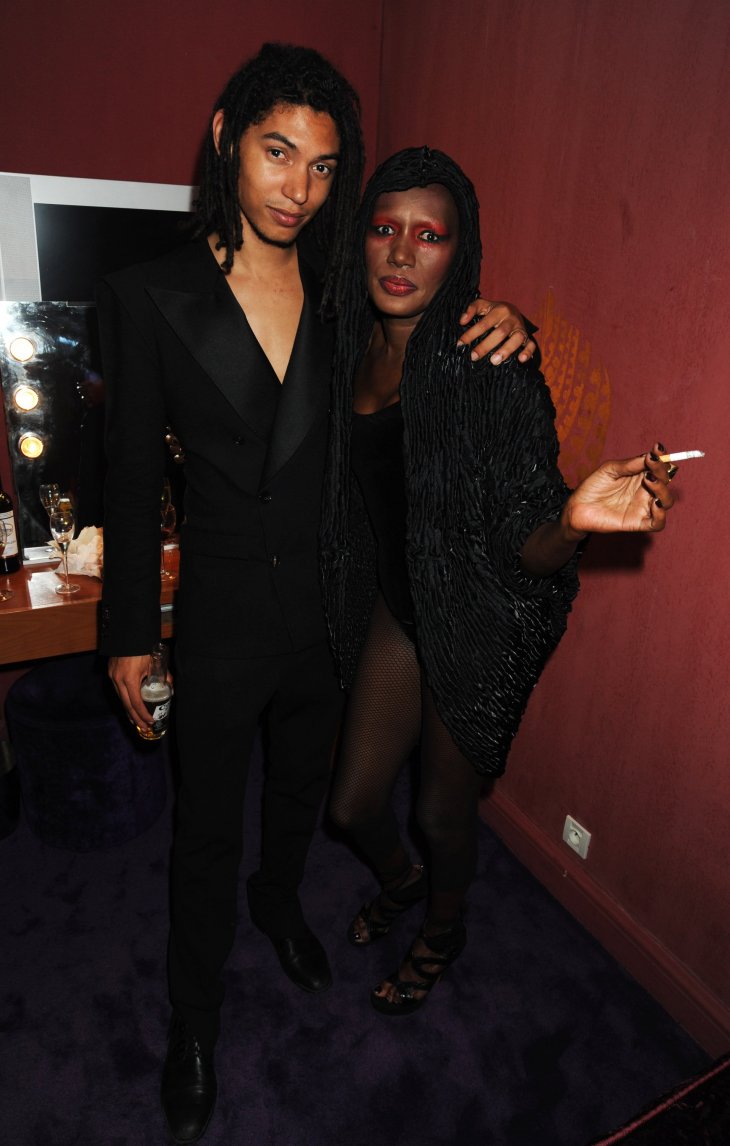 He said:
'I had no intention of staying with her. I wasn't happy with it. But she had the baby and then I became very soft and tender. But I did my best work with her and we're still very friendly. She is great.'
Paulo is now a 29-years-old handsome model, and following his mother's steps, he was also part of a band called Trybez, which toured with Grace on her 'Hurricane Tour.'
He's also the father of a beautiful girl with his girlfriend and former bandmate Azella, and Grace is totally in love with his granddaughter.
We're glad that despite the fact that their relationship didn't work out, Grace and Jean-Paul came together in raising their son and he has now become a handsome, talented, smart man that has already created his own family.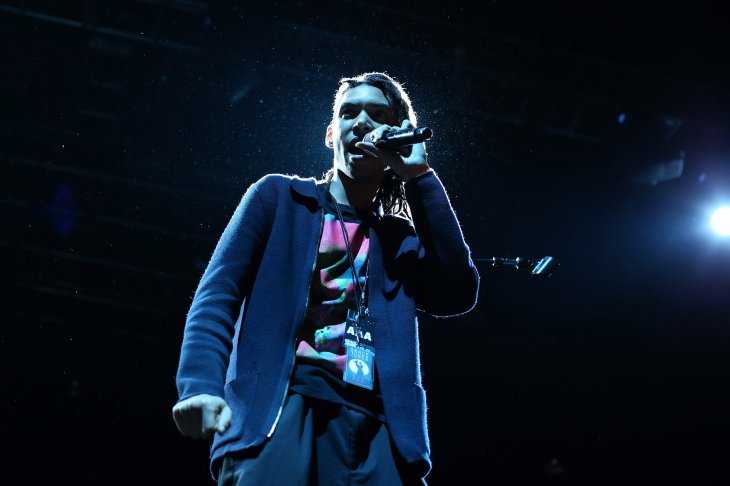 Do you think Paolo resembles more his mother or his father?
Source: Marie-Claire