Little daughter of Sam Elliot and Katharine Ross has grown up into a beautiful singer
The daughter of the iconic Hollywood actors is a beautiful singer.
Sam Elliot and Katharine Ross' only daughter, Cleo Rose Elliot, is a classical opera singer who has been making a name for herself. 
The 33-year-old has chosen a different career for herself not following in the footsteps of her famous parents. However, she had taken up modeling and acting gigs during her early days.
Cleo's first modeling assignment was a live hair styling show in 2003.
The artist took to singing very early in her childhood, encouraged by her grandparents, Dudley Ross and Katharine W. Hall.
Cleo learned to play the flute and the guitar in school but has always thought of herself more as a singer.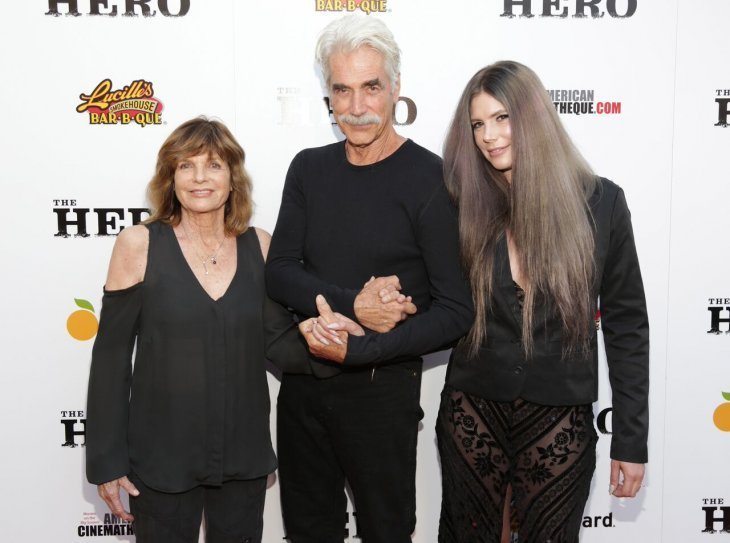 She started studying singing, with a special focus on Italian opera under the tutelage of Charity Chapman since 2002.
The singer also took up classes in classical opera after her graduation, which she completed from the Joanne Barron/D.W. Brown Acting Studio in 2006.
Speaking about her passion, she said, "Classical opera is the best way to warm up your voice for singing rock. You don't want to lose your voice rocking out."
Cleo's first solo CD, No More Lies, was released in January 2009. She revealed that her song was about love and the genre was the opposite of her musical training and preferences.
Cleo has also collaborated with popular bands such as 2 Cents and Tin Horn, and artists such as Shwayze. Her work has been influenced by Guns 'n' Roses, Pink Floyd, Jimi Hendrix, Fiona Apple, and Sheryl Crow.
She became a member of The American Society of Composers, Authors and Publishers (ASCAP) and described that they have had great "chemistry together."
She has been embroiled in controversy when her mother, Katharine, claimed that Cleo used to abuse her emotionally and verbally since she was a little girl. The episodes of violence increased with time.
In 2011, she told her mother that she wanted to kill her. Cleo was ordered to stay at least 100 yards away from her mother, her house, car, and workplace, and that she would be accompanied by a police officer to collect her belongings from her house.
Cleo was 26 years old when the incident had taken place. However, she has not disclosed what had caused it.