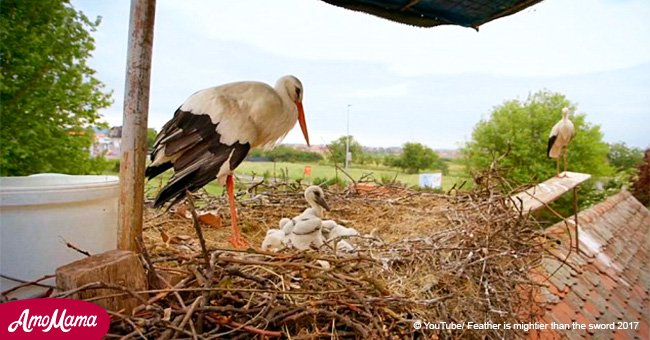 Devoted stork travels thousands of miles every year to see his disabled lover
An unlikely love story - that of two storks - has captured the hearts of millions.
Every year, a male stork flies 5,000 miles to be reunited with the love of his life, as reported by Inspire More.
Their mesmerizing love story started 25 years ago in the village of Brodski Varos in Croatia. Stjepan Vokic, who lives in the village, stumbled upon an injured female stork by a pond.
Shot by a hunter, the stork had a severely wounded wing.
Stjepan, now a 71-year-old widower, took pity on the bird and decided to take her under his care. He gave her a name: Malena. The name means "little one" in Croatian.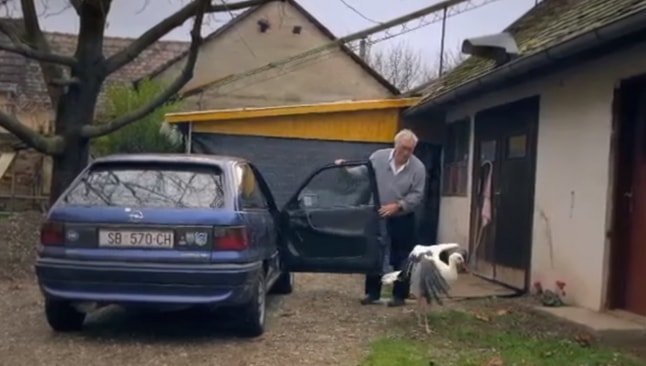 Source: YouTube/Feather is mightier than the sword 2017
"If I had left her in the pond, foxes would have eaten her. But I changed her fate, so now I'm responsible for her life," Inspire More quoted Stjepan as saying.
The kind-hearted man would catch fish in his pond and feed her with it. He also built her a huge nest on top of his house.
"I also take her fishing since I can't take her to Africa. We even watch TV together," Stjepan said.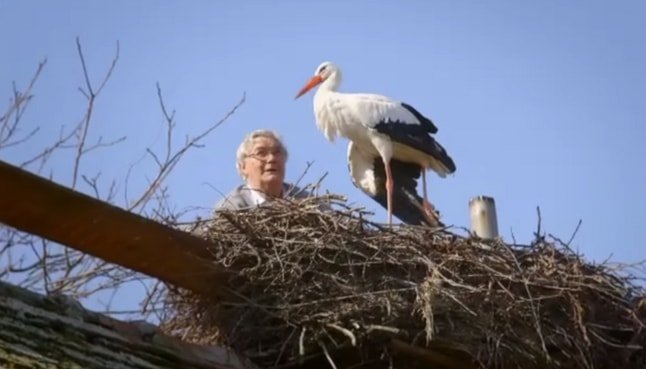 Source: YouTube/Feather is mightier than the sword 2017
During one spring, Malena had a visitor. A male stork that was returning from his migration in South Africa noticed Malena in her nest atop Stjepan's house.
Unlike Malena, the male stork, named Klepetan, is healthy and capable of making the long yearly migratory trip from Croatia to South Africa.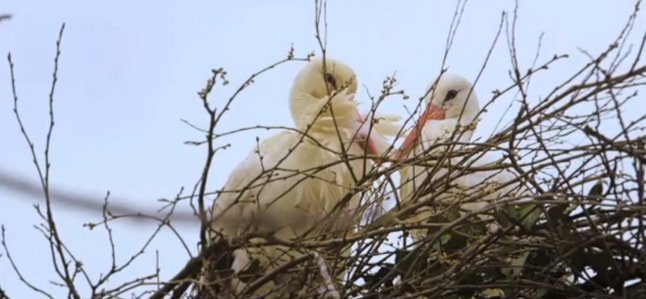 Source: YouTube/Feather is mightier than the sword 2017
Klepetan was clearly smitten by Malena. Every year, he makes a solo flight from South Africa to Croatia - covering a distance of 5,000 miles. He makes the journey every spring.
Their 15-year affair has resulted in 62 babies. Klepetan even teaches his offspring how to fly before flying back to South Africa in the fall.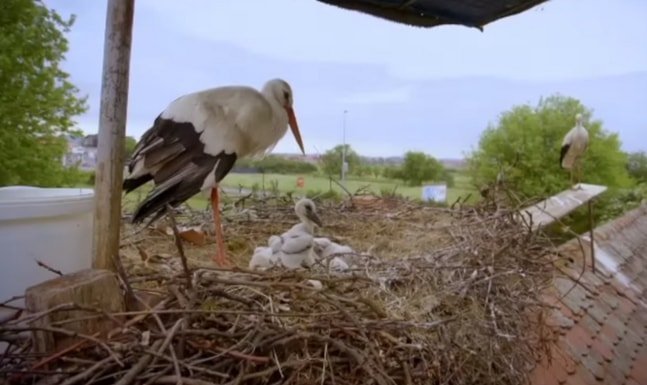 Source: YouTube/Feather is mightier than the sword 2017
Moved by the two birds' enduring love, Stjepan decided to document their reunion and stream it live for other people to watch.
Every March, millions of people are glued to TV screens to witness Klepetan's return to Malena's nest.
One spring, a delay in Klepetan's return worried Stjepan and the birds' "fans". They feared that Klepetan may have fallen into the hands of poachers in Lebanon.
But Klepetan successfully returned, to the relief and delight of millions!
Please fill in your e-mail so we can share with you our top stories!