Are you draining pasta in the sink? You should immediately stop doing that
There is a reason why the starch water is called liquid gold.
Pasta lovers would know that making good pasta needs two basic steps to be done right – cooking the pasta to the perfect softness level and preparing the perfect consistency of the sauce.
While it is common to dispose of the water used for cooking the pasta, Bon Appetit reported that it can be used to enrich the texture and taste of the dish further.
When the pasta is being cooked, the flour releases starch into the water, which is why the pasta loses its stiffness and becomes tender.
The whiteish starch dissolves easily in the water, making it look cloudy and unusable. However, this starch water can come in handy in the next step of making pasta – preparing the sauce.
The water used for cooking pasta is known as liquid gold and can be added to the sauce for a smoother, thicker texture. It acts as an emulsifier, which helps the ingredients of the sauce blend seamlessly.
The starch water mixes the oil or butter and the water used in the sauce to achieve a silky consistency. It also adds on to the thickness of the sauce, ensuring that the pasta does not end up too watery.
With this solution, one can also avoid adding excess flour, cream or starch to make the sauce appear richer and denser.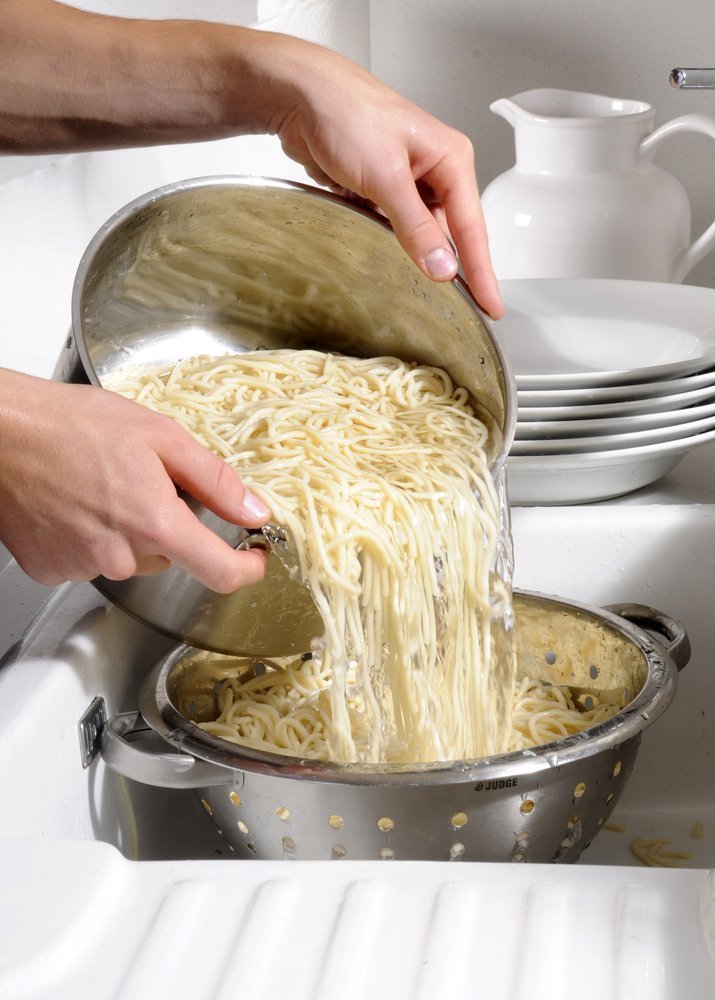 Adding an appropriate portion of the starch water will deliver the same texture without affecting the flavor of the sauce.
This utility of the pasta water has been the secret of several renowned chefs, including celebrity chef Jamie Oliver.
This tip works well for every type of pasta sauce, including the creamy alfredo, tomato or pesto. As an alternative to draining the cooked pasta, it can be removed with a pasta fork or a pasta strainer.