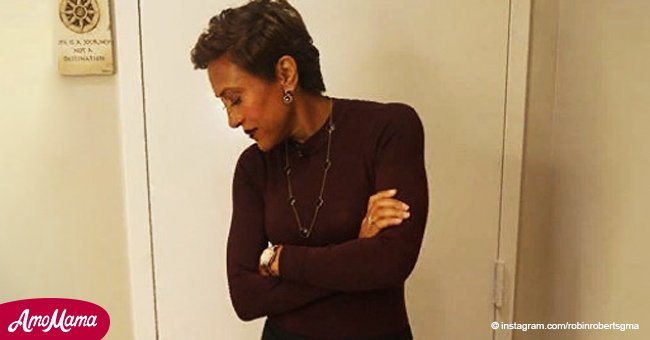 'GMA' anchor Robin Roberts faced a tragic loss in her family
The Good Morning America anchor shared a devastating family loss through social media. Fans are already offering their condolences.
Robin Roberts's family is grieving after suffering a terrible loss in their family, as Robert's niece's father-in-law, Tony O. Champagne Sr., died recently.
According to Entertainment Daily, the 57-year-old anchor used her Instagram profile to notify her fans about her family's suffering at the moment.
She said that they had home-going service for the man, also adding some details about his life and his career in the same post.
She went into detail about his "exquisitely detailed illustrations for The Times-Picayune in New Orleans" and how he was a main piece of the publication for 40 years.
She also explained how he became the official family photographer, as he was always documenting every gathering they family had.
'Our hearts are heavy but we're comforted by knowing that when we all get to Heaven what a day of rejoicing that will be,' she said.
The fanbase of the anchor quickly flooded the post, sending their condolences in this hard moment, saying that he seemed like the good man type.
Robin's sister, Sally-Ann Roberts, also used Instagram to pay tribute to the man, saying that he was "a man of excellence" in it.
Sally-Ann also stated that Tony was "all in" when it came to serving his congregation and his faith, his family, and his community.
'We are forever grateful that Tony Oliver Champagne Sr. was here. We will miss him until we meet again in the sweet by and by,' she added.
Please fill in your e-mail so we can share with you our top stories!