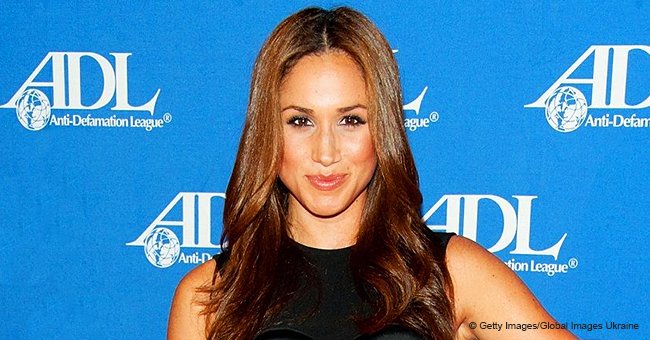 Meghan Markle's mom, 61, flaunts curves in tank top & patterned purple leggings as she goes hiking
- AmoMama learned from 'Daily Mail' that Doria Ragland had stepped out in a tank top and patterned leggings in LA.
- The mother of-one looked like she had no worries in the world as she took a long hike with her dogs by her side.
- Doria's outing is coming days after her exhusband was spotted working out in his home.
Ever since the announcement of the royal engagement between Prince Harry and actress Meghan Markle, the press has been allover not only the couple but also Meghan's mom.
Not only does the public know details of Doria Ragland's life, they now get to have photo updates of what the 61-year-old is up to as she prepares to see her daughter walk down the aisle in a few weeks.
The yoga instructor was recently seen sporting a white tank top and purple leggings as she went on a long hike with her dogs in LA.
To complete the ensemble, the mother-of-one had on dark sunglasses and grey Converse trainers, with a blue bag hanging around her waist.
Showing off her trim shape and curves, the social worker looked like she was having a fun and relaxed day just taking in the nature around her.
Doria's nature walk is coming just after her ex-husband, Thomas Markle, was spotted working out in his home tome of Rosarito, Mexico.
The 73-year-old and Doria had split in 1988 when Meghan was just six years old, but that hasn't spotted the duo fro, having a father-daughter relationship.
That might not come into play during the wedding though as rumours have it that Meghan might ask her mom to walk her down the aisle on May 19.
In fact, Doria is expected to have arrived in London way before her 36-year-old daughter makes her vows so that she can experience all the fun that the wedding promises.
This might not go down well with Meghan's half-siblings who are already upset that the soon-to-be royal bride didn't invite them to partake in the festivities.
Follow the Source link to see Doria's pictures.
Does Doria even look like she is a mother?
Share your thoughts in the comment section below.
Please fill in your e-mail so we can share with you our top stories!