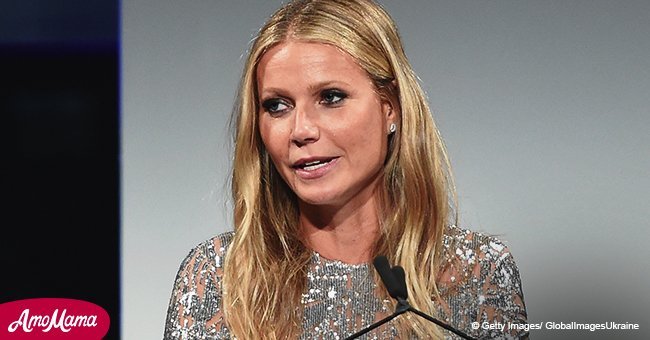 Gwyneth Paltrow confesses about issues she experienced after son's birth
She was radiant as she glittered in a gold mini dress while stepping out for the world premiere of Avengers: Infinity War in Los Angeles.
But who knew she had battled with darkness in her life? On Thursday, Gwyneth addressed a dark time when she fought with postpartum depression after the birth of her son, Moses, who is now 12 years old. Daily Mail gives us the scoop.
In a Goop podcast with her mother, Blythe Danner, the actress revealed that the experience "was really shocking to me because I never thought that I would be a person who got post-natal depression."
At the time, the mother-of-two was married to her ex-husband, Coldplay frontman Chris Martin and they already their first child, daughter Apple, who was born two years earlier.
"I was so euphoric when Apple was born and I assume it would happen with Mosey and it just…it took a while. I really went into a dark place."
The Oscar-winning actress spoke out her postpartum depression back in 2015 too and described the experience as "a very debilitating thing." She also disclosed back in 2011 in an interview with Good Housekeeping that she felt "like a zombie" after the birth of her son.
"I couldn't access my heart. I couldn't access my emotions. I couldn't connect. It was terrible…….I just thought it meant I was a terrible mother and a terrible person."
The Iron Man star and Chris unconventionally and famously "consciously uncoupled" in 2014 after being married for 10 years. Their divorce was finalized in 2016 but the two continue to co-parent their children.
The Goop businesswoman is now engaged to producer Brad Falchuk and they even had a star-studded "celebration of our love" at the Los Angeles Theater early this month. But it was rumored to be a "secret wedding."
Please fill in your e-mail so we can share with you our top stories!