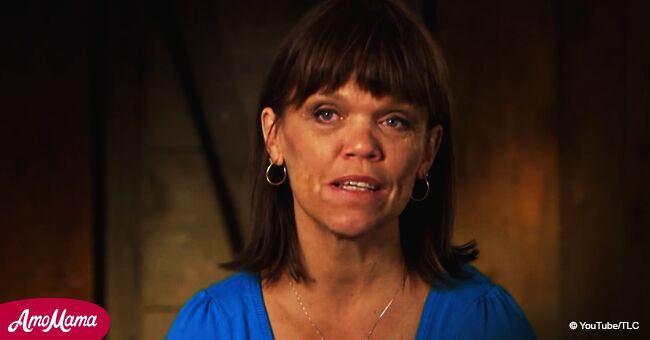 Amy Roloff is allegedly slammed for 'buying' boyfriend's love after sharing photo from vacation
Amy Roloff just recently shared on her social media accounts that she and boyfriend Chris Marek went on a Caribbean cruise vacation, and fans did not hold back on their comments.
The 'Little People, Big World' matriarch recently shared how she took Chris on a Royal Carribean cruise, her boyfriend's first.
While this might seem like a sweet gesture, fans accused the reality TV star for 'buying her boyfriend's love'.
Since entering the lives of the Roloffs, Marek has been accused of only being in a relationship with Amy for fame and money.
"[And] we're off! Royal Caribbean Liberty of the Seas western Caribbean w/ friends. Chris first cruise. Excited to share this w/ him."
The family matriarch happily shared photos with her beau on the cruise, taking selfies with Chris prior to boarding the ship.
While many fans wished them well, some just could not hold back on their negative criticisms, specifically about Chris' true intentions with Amy. Some even went so far as to accuse Marek of enjoying his 15 minutes of fame.
"This Guy is TOTALLY USING YOU...."
"I bet Chris is loving all this media attention.. I wonder if he'd be with you if there was no LPBW! I highly doubt it. Just sayin lol!! The guy is sooooo creepy. Lmao"
Another follower focused her comment on Amy herself, saying that she was using her fortune to buy Chris' love.
"I hope he paid for the cruise. Amy I wish the very best for you but I don't think he's it. I have said it to you before, if you're paying every time you guys do this stuff then you are buying someone's love."
Despite all the negativity from people online, Amy and Chris seemed to have been in good spirits throughout the trip, making sure to share bits and pieces with their fans and loved ones.
Please fill in your e-mail so we can share with you our top stories!