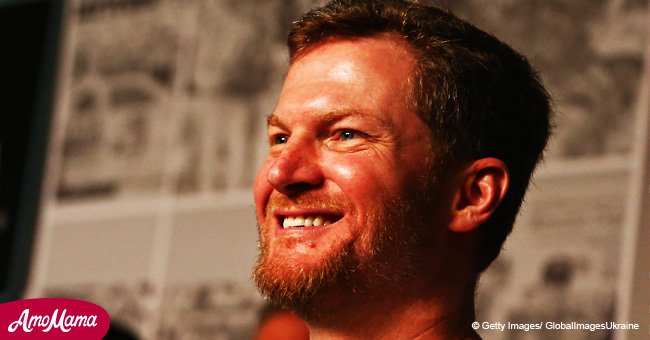 Dale Earnhardt Jr. becomes a father for the first time
After months and months eagerly waiting for their bundle of joy to arrive, Dale and Amy Earnhardt were able to hold their daughter.
Isla Rose Earnhardt was born on May 1, 2018, and the announcement was made by her mother through Twitter. Amy said that it felt like a dream; 'the best dream ever.'
Dale, a former NASCAR driver, revealed that they were expecting a baby girl back in October of 2017, and couldn't contain his happiness when he learned that he was going to be a father, as reported by Pop Culture.
Even before Isla was born, Dale was already full of hopes and dreams for the baby. In fact, during an interview with Dan Patrick, he said that he got chocked up while seeing the delivery room.
The desire to start a family with Amy had never been a secret and now he's looking forward to spending as much time with his wife and daughter as possible.
When it comes to their parenting skills, the 43-year-old has no doubt that both will be 'awesome parents,' and he took the opportunity to thank Amy for having a positive influence in his life.
"Amy definitely has had a real positive effect on me. She's affected every part of my life in a good way."
Days before Isla's birth, Dale took to his Twitter page to pay tribute to the man who inspired him to become a NASCAR driver: his father, Dale Earnhardt Sr., who sadly died away in 2001.
Earnhardt Sr. was only 49 years old when he passed away in the final lap of the Daytona 500. He accidentally collided with Sterling Martin, a fellow racer, and his car hit the outside wall.
Doctors declared that he died instantly due to the blunt trauma to the head. In 2010, Earnhardt Sr. who achieved 76 wins throughout his 27-year career, was inducted into the NASCAR Hall of Fame.
Please fill in your e-mail so we can share with you our top stories!