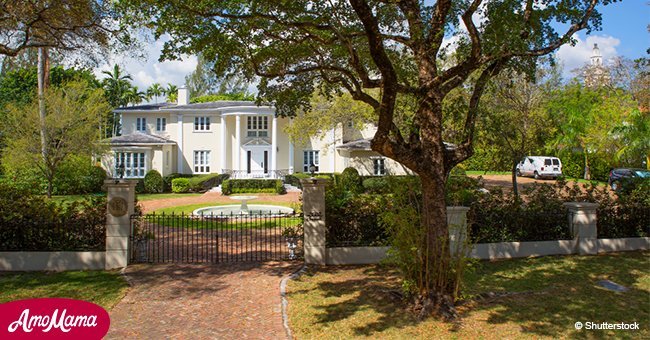 Famous singer's stalker was caught at her home with knife, rope, and a mask
The iconic pop star's stalker was arrested after trying to break into her home in Beverly Hills. The singer has had more than three stalkers during the past couple of weeks.
Taylor Swift's stalker attempted to get inside her home on April 14, 2018, according to the Daily Mail.
Things discovered in his possession led the authorities to believe the stalker is a very dangerous man.
Found in his car were a black rope, masks, ammunition, illegal substances, and a psychologist paperwork. When he was trying to break in, the stalker was also wearing a mask and rubber gloves.
As revealed by the media outlet, the suspect is named Julius Alexander Sandrock. He was brought into custody for felony stalking and was held on a 150,000-dollar bail.
38-year-old Sandrock allegedly told the officers that he had driven through a number of states just to meet Swift.
Swift was very fortunate that she was not home during Sandrock's attempt of entering her home.
Sandrock was released on April 17, 2018, in the morning.
The suspect's attempt caused the Beverly Hills PD to be on high alert. They were so alarmed by the incident that they, themselves, filed a restraining order for Swift.
This would not be the first time that Sandrock has committed a crime. Court records from Colorado revealed that he had been arrested and charged with multiple crimes related to weapons.
The charges were rooted from his arrest in 2017 which "included felony menacing with a deadly weapon, prohibited use of a weapon, and reckless endangerment."
He had pleaded guilty after the arrest to disorderly conduct for discharging a firearm. On January 2, 2018, he was put on two years of probation.
As for Swift, in the past few weeks, she had fallen victim to quite a few stalkers.
An obsessed man was also arrested two weeks ago after he scaled a wall at Swift's home.
Another man also robbed a bank in Connecticut so that he could impress Swift before he drove to Swift's Rhode Island mansion. When he arrived there, he tossed the money over the fence.
Please fill in your e-mail so we can share with you our top stories!