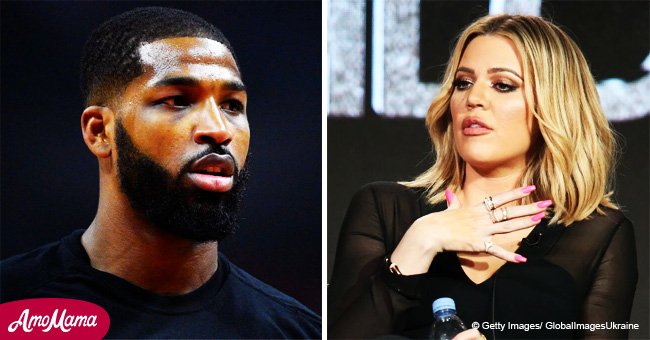 Fans taunt Tristan Thompson by chanting Khloé Kardashian's name
Toronto Raptors fans didn't want to miss the chance to mess with the Cleveland Cavaliers' player during the playoff game.
On Tuesday, May 2, 2018, Tristan Thompson was the subject of a mocking wave of voices that chanted the name of his girlfriend, Khloé Kardashian, during free throws.
'Khloé' could be heard echoing throughout the Air Canada Center, but even though the sound filled Thompson's ears, he didn't stumble and scored the four points, as reported by TMZ.
The first game of the Eastern Conference Semifinals was very close, and the Raptors' fans took the opportunity to have a little fun at Thompson's expense. Still, the Cavaliers managed to take the win in overtime.
Life hasn't been easy for Thompson in the past few weeks. It is clear that his relationship with Khloé has changed drastically ever since he was caught cheating on her, but no one knows how bad it is.
The couple hasn't posted photos together in a while and one can only speculate that a little chat won't be enough to resolve the problem that the basketball player created.
Thompson, who recently became a father after the Kardashian gave birth to their daughter, True, has cheated several times in the past. The last drop was when he was caught with a woman in New York City a few weeks ago.
The Cleveland Cavaliers were in town for an NBA game, and Thompson, along with some of his teammates, decided to drop by the PH-D Lounge, a famous nightclub.
There, Thompson was spotted flirting with an unidentified girl. He was only at the club for an hour, but he was later caught entering his hotel in the company of the same person.
Back in October of 2017, while Khloé was pregnant, the basketball player was recorded kissing a female as another one groped him at the Darna Hookah Lounge outside of D.C.
Please fill in your e-mail so we can share with you our top stories!