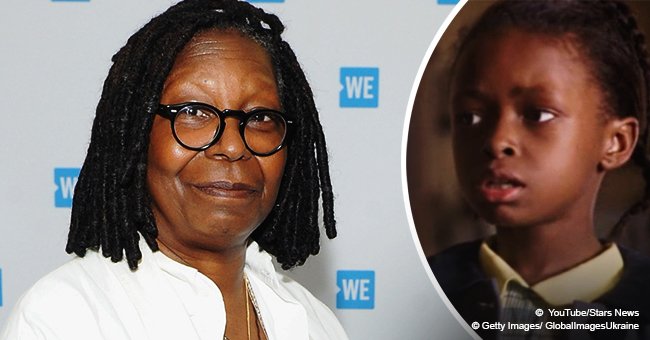 Whoopi has heart of gold as she helped Rae'Ven Kelly after her parents allegedly betrayed her
- Rae'Ven Kelly started her career in the entertainment industry being a child, and as its normal, it was her parents who managed all her incomes for movies like 'What's Love Got to Do with It,' where she gave life to a young version of Tina Turner.
- The actress has made appearances in several movies and series through her life, and she went through a really hard time a few years ago when she slammed her own parents with a lawsuit that made several headlines.
AmoMama gathered from I Love Old School Music the details about Rae'Ven's $1 million lawsuit against her parents and how an iconic actress stepped up to help her in one of the worst moments in her life.
Kelly surprised the world when she filed a lawsuit against her parents for defamation, emotional abuse and for stealing a million dollars from her earnings as a child actor; she did it with the support of her then fiancé, who also took part in the lawsuit for defamation.
According to reports, Rae'Ven's parents started spreading lies about their daughter and her fiancé because they didn't approve their interracial relationship, and so, they started telling that their daughter had AIDS, that she was a porn actress and that her soon-to-be-husband was a gay pornographer.
Last year a judge awarded Kelly $767,610, after determining that her claims were correct and that her parents were indeed cutting her off the income she was supposed to get as a child actor; the lawsuit for defamation worth $30k was still pending.
It was a hard year for Rae'Ven, but things are now looking up for the actress and she owes that to Whoopi Goldberg and her golden heart and will to encourage other women in the industry whenever she can.
Kelly's production company, Everlasting Entertainment now has the support of Whoopi Goldberg as the executive producer for Rae'Ven's TV series, called 'FLY,' which is based on the real story of the first all-African-American crew to ever take flight in 2009.
The series has a top-notch cast that Rae'Van handpicked, and names like Tatyana Ali, Glynn Turman, Ashley Monique Clark, Marla Gibbs, Ella Joyce and more will be featured on the show.
Despite her struggles with her parents, Rae'Ven has come forward in life, and now not only is she happily married, she's also making her work known thanks to the support of Whoopi Goldberg.
What do you think about this?
Source: I Love Old School Music
Please fill in your e-mail so we can share with you our top stories!