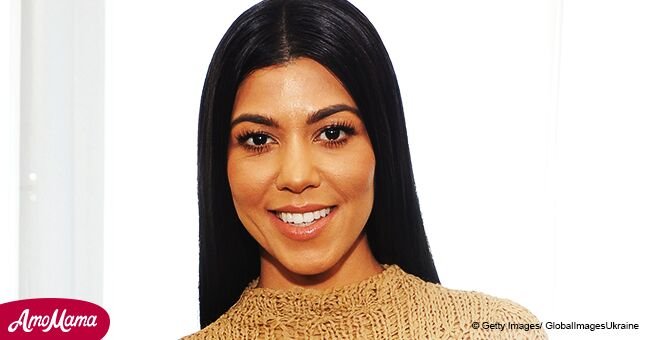 Kourtney Kardashian reportedly wants to have kids with beau amid Scott's alleged furious reaction
Kourtney Kardashian and Scott Disick have 3 kids already. AmoMama learns that she may be going for number 4, though not with her former lover and baby daddy to the other three.
Kourtney Kardashian is in her late 30s, with a leg at the edge of 40. Her current beau, Younes Bendjima hasn't hit the 25 mark yet. She and Scott have 3 kids. Mason, Penelope, and Reign- 9, 5 and 3 in that order, and yet the reality star is open to more kids. In February 2018, during an episode of the hit show Keeping Up With the Kardashians, she told Khloe and Kim K she had been "thinking of freezing her eggs."
"What if I want my love to come into the world?" she asked. And as it turns out, Kourtney's idea isn't just an idea anymore. She is putting some serious thought into it. Hollywood Life has been informed that plans are underway for baby number 4.
An anonymous source revealed,
"Younes wants kids and he wants them with Kourtney – just not yet. She's on the same page. She loves the way their lives are now and is very happy with her three wonderful kids. But she knows down the road he'll want children and she wants to be able to give him a baby. And she loves the idea of having him as her baby daddy. She just doesn't want to rush. That's why she's freezing her eggs so that they don't have to stress about having a baby right away and rush their relationship."
So where does that leave ex-lover and father to the pair's 3 kids, Scott? Has he weighed in on the matter? The source went on further to reveal, "Scott is furious that Kourtney is seriously planning to have a baby with another man. She always told him that she'd never want to have anyone else's child. It's hard enough for Scott to see Kourtney all loved up with Younes. Hearing her talk about her plan to have his kid, even if it's not anytime soon, sends him over the edge. He's furious and trying to talk her out of it."
What do you think of the idea? Tell us in comments.
Please fill in your e-mail so we can share with you our top stories!