Ben Affleck is spotted bonding with his 6-year-old son who looks like his exact mini-me
The actor proves he's still a family man as he spends a relaxing day at the park with his children and ex-wife. 
It's been more than two years since Ben Affleck severed ties with Jennifer Garner but on Saturday, it was just like old times.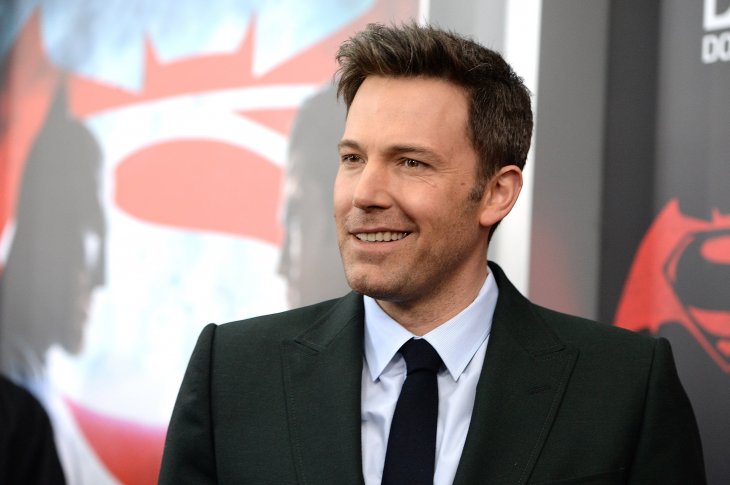 It was a clear and sunny weekend and the 45-year-old actor and his six-year-old son Sam were engrossed in a baseball tossing match in a park in Los Angeles. From the article and photos released by the Daily Mail, the father and son who looked so much alike appeared to be making up for their time apart as they enjoyed their afternoon play and laughed together under a tree.  
Sporting a red and white LA Angels baseball outfit complete with a red cap, Sam showed off his skills at throwing  and catching a ball to his pop who patiently assisted him.  
Meanwhile, Sam's mom and Ben's ex-wife Jennifer, 45, clad in a black and blue striped T-shirt, jeans and a straw hat, took shade under a nearby tree sitting on a colorful blanket with the ex-couple's 12-year-old daughter Violet. Nine-year-old Seraphina was nowhere in sight. 
The 'Batman' star also spent some quality time with Violet, as they walked side by side with his arms around her during their outing. Dressed in a black T-shirt and wide-leg pants, Jennifer's mini-me leaned on her dad as she fidgeted with her cellphone. 
Following their park visit, Ben joined Jennifer, Sam and Seraphina in church the next day. Violet was not in attendance.
It's been more than a year since Ben and Jennifer filed for divorce and it looks like their 10-year-marriage has done a lot to keep them close even after they parted ways.  The pair has been setting the bar high for ex-celebrity couples who co-parent their children.  They've truly mastered the art and have managed to become good friends despite the differences that tore them apart.