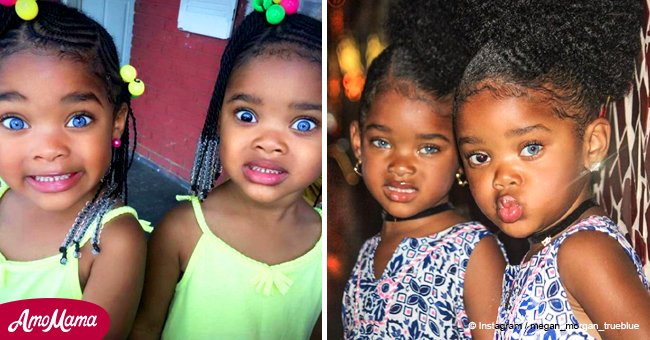 Girls who were called the most beautiful twins in the world are all grown up
It easy to see why these two little girls, Megan and Morgan Boyd, earned the title of "The world's cutest twins." Now they're quite different while keeping their beauty intact.
These two lovely girls stole the heart of millions of followers on the Internet. According to Historias Gurú, their eyes captivated the world, as the pair can't stop getting media attention.
They were born in 2013, and now that they're growing up, they're becoming one of the most important Instagram phenomena to date.
Although Megan and Morgan Boyd are beautiful in most ways, there's one physical feature that really stands out, their bright blue eyes.
These twins from Philadelphia became a sensation after their mother's pictures of them quickly went viral, and after that, her account amassed over 50,000 followers.
While Megan has two blue eyes, Morgan has one blue eye and one that's dark brown, which is an even rarer combination, even more, considering the fact that they're African American.
It's easy to see why they say they're the most beautiful, as everyone could agree that this pair offers a unique appeal that sets them apart from other children.
According to In Style, their mother admitted that both Morgan and Megan are "aspiring models," as it is obvious that they're accustomed to practicing picture-perfect posing.
Their mother also explained that both girls are also involved in deciding the outfits they're going wear in their photoshoots.
"They said that they love this outfit because the shirts match their eyes. They love fashion and they like to dress the same," their mother told Monagiza.
Although they can look like the next big-shot top models, currently they're just two normal children who are enjoying a little bit of flare and fame over Instagram.
Please fill in your e-mail so we can share with you our top stories!