Shannen Doherty will reportedly undergo emergency surgery after cancer remission
The actress remains positive as she continues her fight with cancer after discovering an elevation in her recent tumor tests which now requires surgery.
Barely more than a year since she announced her remission after battling breast cancer, Shannen Doherty's health is once again put to the test as her latest tumor test revealed an elevation that's now requiring her to undergo surgery.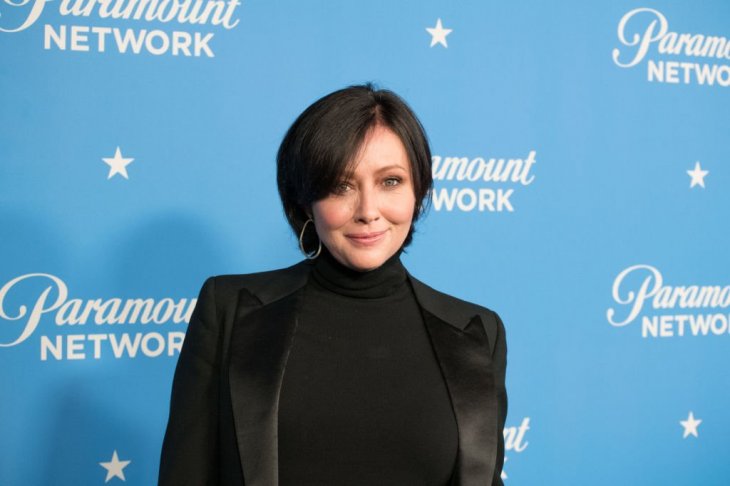 Radar Online broke the news on May 2, 2018 that the former 'Beverly Hills 90210' star took to her Instagram the day before to inform her fans on the latest development in her health. Sharing a photo with her doctor, the 47-year-old actress revealed,
"My doctor had me bank some blood for my upcoming surgery. Mars P was patient with me and didn't even roll his eyes at my anxiety over the needle size. He was patient, kind and really good."
She also expressed her newfound respect for blood donors who make a difference to those in need of a second lease at life. 
"As I sat there banking blood for myself, I asked him about some of the people also donating… especially the ones with TVs. So two of them come every 2 weeks and donate platelets which takes 2 hours. Another girl comes as often as allowed to donate blood."
"To say I'm moved by the generosity of people is an understatement. I'm vowing that as long as I'm cleared in the future, I will start donating. Thank you to those selfless humans that donate. Thank you to Mars and all at the clinic in Woodland Hills for your smiles and hard work. Thank you to the @americanredcross #humbledagain."
Just last April, Shannen disclosed the results of her tumor test which she described as "elevated." But as much as this was another battle she was about to face, she assured fans she was staying positive as she gets monitored further and undergoes the required treatment. 
It appears Shannen has come out stronger after everything she's been through and she's become an inspiration to many who are going through what she has.  Here's hoping she never loses her will to fight and beat her cancer and that this latest development is just a hiccup she'll easily recover from.