Braless Miley Cyrus reveals piquant parts in a low cut backless gown
Miley Cyrus has been known to take big risks when it comes to fashion. At the recent Met Gala, she interpreted the event's theme in a risqué ensemble.
The theme for May 7, 2018, was a religious one and Cyrus chose to flash skin unlike most of the other celebrities. According to Daily Mail, the dress she wore was a show-stopper.
The 2018 Met Gala's theme was Heavenly Bodies: Fashion and the Catholic Imagination. The Catholic theme saw the majority of the celebrities wearing heavenly looks.
Not wanting to be typical, Cyrus, 25, opted for something more daring. Since the star made her transition from Disney princess to edgy pop queen in 2013 at the VMAs, she hasn't looked back and keeps emphasizing it.
The dress she wore was so risqué that her bottom was slightly visible as she walked. The star wore a backless black garment with a long train.
She wore the Stella McCartney gown without a bra. Her numerous tattoos were exposed and a bit of her skin would come into view as she posed for the cameras.
'Fashion and religion have long been intertwined, mutually inspiring and informing one another.'
Andrew Bolton, Met Gala head curator, Daily Mail, May 8, 2018
Cyrus' interpretation of the event's theme was a nod to the conflicting emotions underlying Catholicism. The singer made sure to add religious symbols to her look.
She wore gold cross earrings and another cross was her necklace.
The star also wore a gold chain that went around her back with a cross that dipped into her lower back. Other stars went as typical figures like Jared Leto who went as Jesus.
Rihanna also played it safe by dressing as the Pope.
The annual gala has always been tied to an exhibit at the Costume Institute at the Metropolitan Museum of Art. The theme this year examined 'fashion's ongoing engagement with the devotional practices and traditions of Catholicism.'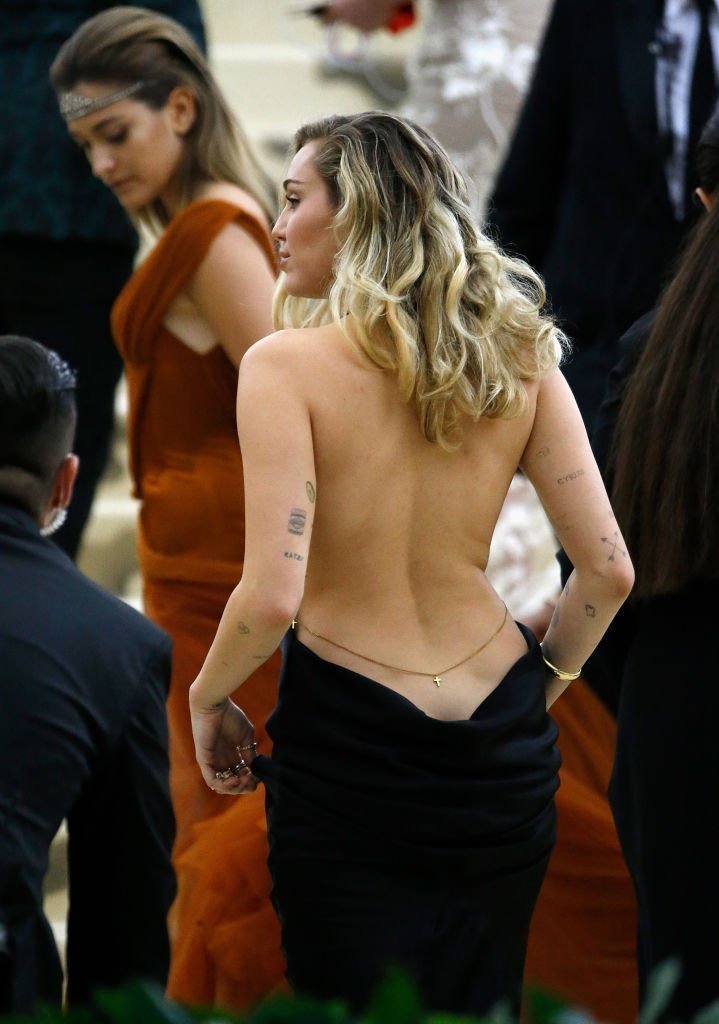 The exhibition is a combination of fashion with works of religious art. This included 50 ecclesiastical masterworks on loan from the Sistine Chapel sacristy at the Vatican.
Items on show in the Anna Wintour Costume Center galleries include papal vestments and accessories, such as rings and tiaras, from the 18th to the early 21st century. The items cover more than 15 papacies.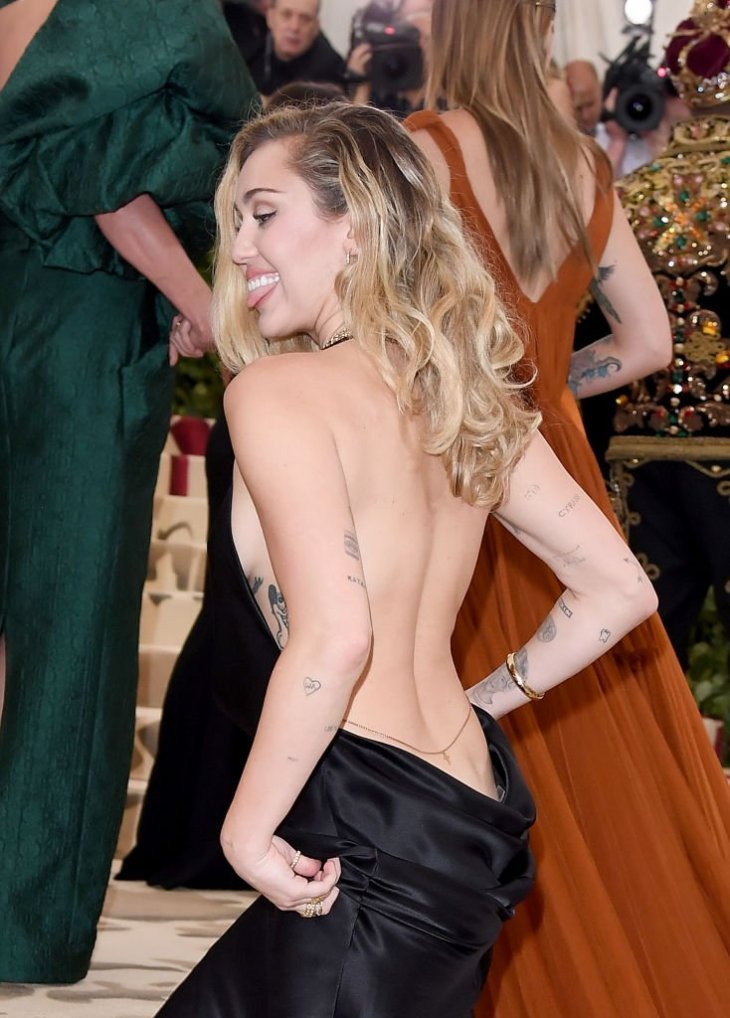 The 150 fashion ensembles came from a number of designers. These included Cristobal Balenciaga, Coco Chanel, John Galliano, Karl Lagerfeld, Givenchy, Christian Lacroix, Thierry Mugler, Raf Simons, Thom Browne and Gianni and Donatella Versace, among many others.
The exhibition will run from May 10 through to October 8, 2018. It's a collaboration between the Costume Institute and the Department of Medieval Art and The Cloisters.