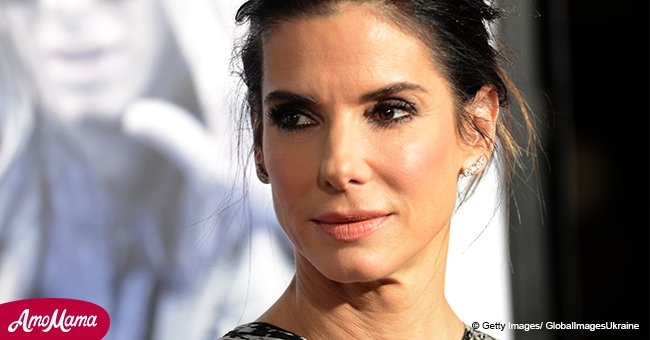 Sandra Bullock's emotional plea about the phrase 'adopted children'
The actress believes that love, and not DNA, is the most important ingredient in a family.
Sandra Bullock has discussed many important issues in the June 2018 issue of InStyle magazine that will hit the stands on May 11, 2018.
The mother-of-two made an emotional appeal in favor of banning the phrase 'adopted children.' She appears in a cover story for InStyle.
Bullock also spoke for a greater treatment and understanding of women's rights over their own bodies
She urged people to put aside all political differences and come together for the betterment of every child on the planet.
"Don't talk to me about what I can or can't do with my body until you've taken care of every child who doesn't have a home or is neglected or abused. It makes me teary-eyed."
Sandra Bullock, InStyle, May 2, 2018.
She prefers to use the term "our children" because nobody refers to children born through IVF as their "IVF child," or by any other name.
The Ocean's 8 star spoke about her children, five-year-old daughter, Laila, and eight-year-old son, Louis. She said that the two already have personalities of their own and are quite different from one another.
She described her son as being sensitive. She calls him her 78-year-old son and said he was much like the comedian, Shecky Greene.
She realized that was a "spiritual bigness to him" when they handed him over to her. She only hopes she can continue to raise him well.
Her daughter, Laila, is a fighter and is not afraid. The proud mother knows that she would bring some real change someday.
The two have taken a liking to her photographer boyfriend, Bryan Randall, probably because he has better treats.
It was Randall's brain behind the adorable photo shoot in December 2015 with People when Bullock announced her daughter's adoption. She went in for the shoot after the paparazzi learned about the new addition to her family.
Describing the experience, she said it was "heartbreaking." Her son would run to get his sister and hide her when he would hear a helicopter or drone.
The family heaved a sigh of relieve after the official photos were released. Bullock said that it was a learning experience for them.
Please fill in your e-mail so we can share with you our top stories!